Project Description:
Environmental justice (EJ) research has used maps to make visible the spatial correlations between hazardous waste disposal sites and poor and minority communities since the 1970s. No doubt, such visual evidence of marginalized communities being disproportionately burdened with noxious facilities has been an important and powerful tool for activists, regulators, and educators. Despite the efficacy of such mappings in demonstrating unjust distributions of waste, they often do not capture the complicated processes behind this spatial phenomenon. In this project, we study environmental justice by using visualization, not solely as the traditional product of research, but also as a process for raising new lines of inquiry into the social and environmental dynamics at work in the landscape.

In this project, we enact an interdisciplinary, collaborative approach to EJ research and education that unites diverse epistemological approaches around the problem of the transnational hazardous waste trade in North America. Despite its size and potential risks to public and environmental health, there are limited data regarding the impacts of the trade on specific localities or communities. The dearth of publicly available data has made it nearly impossible to meaningfully visualize the trade and any attendant EJ concerns. To determine the spatial distribution of hazardous materials, identify local waste havens, and start to unravel the complex drivers of the waste trade, we have therefore assembled a novel dataset through a set of Freedom of Information Act (FOIA) requests to the U.S. Environmental Protection Agency (EPA). The resulting dataset synthesized three main data sources: 1) import consent notice authorizations from the EPA to importers to U.S. waste streams, 2) annual reports from companies exporting waste from the United States to Canada and/or Mexico, and 3) manifests documenting the nature, volume, and destination of each shipment of waste brought into the U.S. The final dataset included over 80,000 import and export shipment entries with each entry containing up to 41 quantitative and qualitative attributes. Once these data were assembled, however, the stories that they could tell remained buried in and between the lines of the massive spreadsheet they populated. As is the case for the mapping and visualization of any dataset, big or small; the data cannot simply "speak for themselves".

As one strategy to decipher meaning in these data -- and to facilitate creative pedagogy around EJ and visualization broadly -- we convened a one day "Design Challenge" at the University of Wisconsin-Madison Cartography Lab. Participants came to the Challenge with a range of experience, interests, and skills, providing a useful example of the opportunities and challenges of transdisciplinary research and education. Participants were instructed to find interesting and unique stories in the dataset and given limited further direction on how to proceed. In this way, our focus was not solely on using mapping and visualization as the traditional product of EJ research, but also as a process for raising new lines of inquiry into the social and environmental dynamics at work in the landscape.
Project Faculty: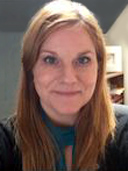 Dr. Sarah A. Moore
Assistant Professor of Geography
Email: sarah.moore@wisc.edu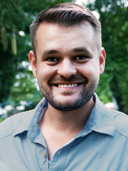 Dr. Robert E. Roth
Associate Professor of Geography
Email: reroth@wisc.edu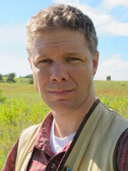 Dr. Morgan Robertson
Associate Professor of Geography
Phone: (608) 890-3815
Email: mmrobertson@wisc.edu
Graduate Student Project Assistants: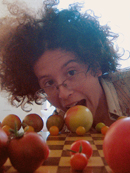 Heather Rosenfeld
Email: hrosenfeld@wisc.edu
Eric Nost
Email: nost@wisc.edu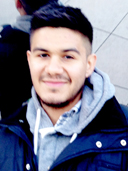 Mohammed Rafi Arefin
Email: marefin@wisc.edu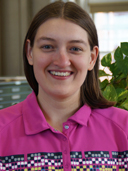 Kristen Vincent
Email: kvincent2@wisc.edu