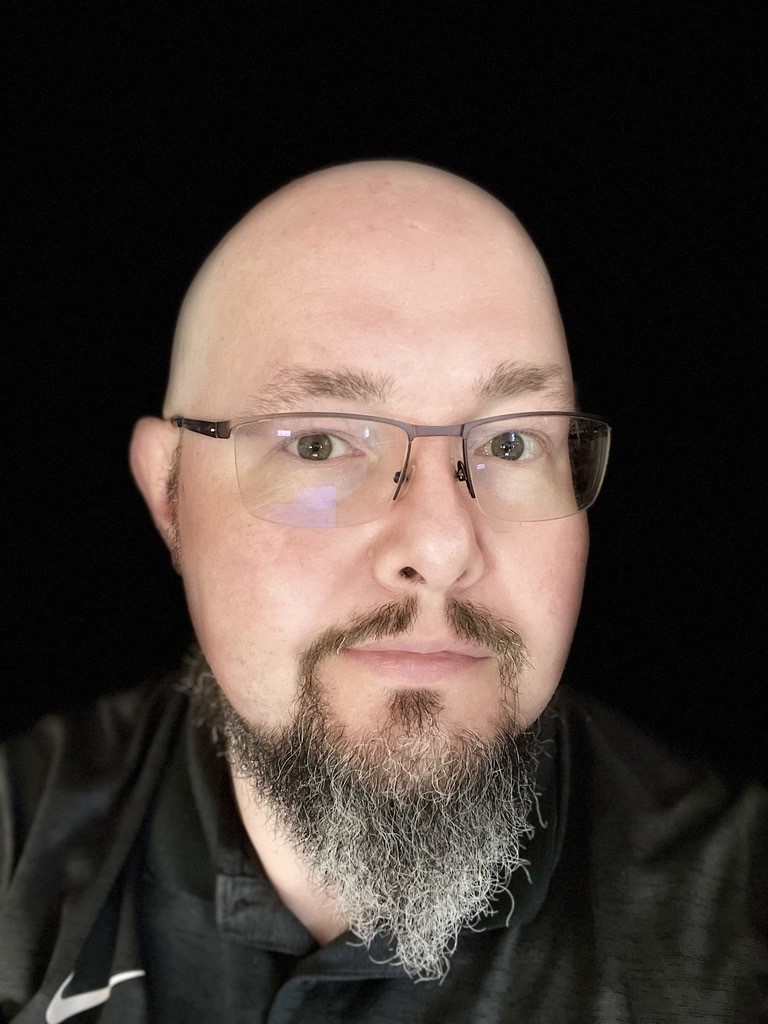 The University of Wisconsin-Madison Department of Geography welcomes Daven Howard as a new Technical Support Specialist. We caught up with Daven to learn a bit more about him and his role here on campus.
Title: Technical Support Specialist, College of Letters & Science – GNP IT 
Start date: 09/11/2023
1. Can you tell us more about your path to UW-Madison and your new role in the Geography Department? 
I come to UW-Madison following a 6 1/2 year stint in IT support at Unity Point Health-Meriter. Prior to that I had lived and worked in the Milwaukee area for over 20 years. I grew up just outside of Gays Mills (two hours west of Madison), famous for apples and floods. 
I am a Technical Support Specialist for GNP IT, providing technology support for Geography, the Nelson Institute, and DPLA. I am told that GNP is a fairly new IT collaboration between these departments, and I look forward to helping grow the IT support functions and standards to help the users in these areas.
2. What excites you most about being a Technical Support Specialist in Geography?
I am a self-admitted map and road geek, so being able to work with some of the related technologies greatly appeals to me. Plus, I enjoy checking out the many maps around the building.
3. Are there any new initiatives or details about your role that you would like to share?
One of the big projects I heard about coming into this position is an Active Directory migration. We are working on getting the domain resources (user accounts and computers) for our department moved into campus AD. This will help simplify user and computer management, people should be able to use their NetID more universally in the building, and we will have better support and resources for our computers on the university network.
4. What are some things you are looking forward to doing around UW-Madison?
While I've lived in the Madison area for several years, I feel like there is a lot more to learn about UW-Madison. I look forward to exploring and learning more about the history and heritage of the University.
5. Are there fun hobbies or other interests you have?
One of my longest running interests/hobbies has been as a sports public address announcer, the "stadium voice" if you will. I am currently in my 28th year as a PA announcer. I have covered many sports – basketball, volleyball, soccer, hockey, baseball, softball, lacrosse, football (including women's full contact football), track and field, swimming, and more. I have a couple of great gigs right now but cannot deny that I would love to pick up a microphone for the Badgers one day.
I am a roller derby official with Madison Roller Derby. I stay to the non-skating side – scorekeeping, lineups, penalty box. I say it's because I know that I shouldn't put wheels on my feet. I also have a roller derby name – Wreck Support. There are quite a few roller derby people around campus, so you might know someone else in roller derby and might not even realize it.