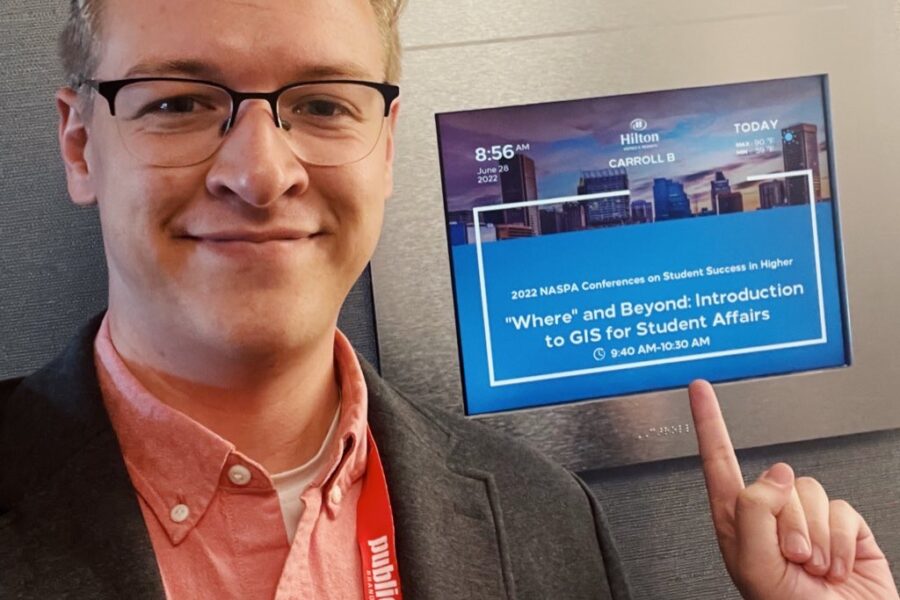 Which program are you in?
I have been in the online Master's in GIS Development since September 2021. I plan to graduate in August 2023.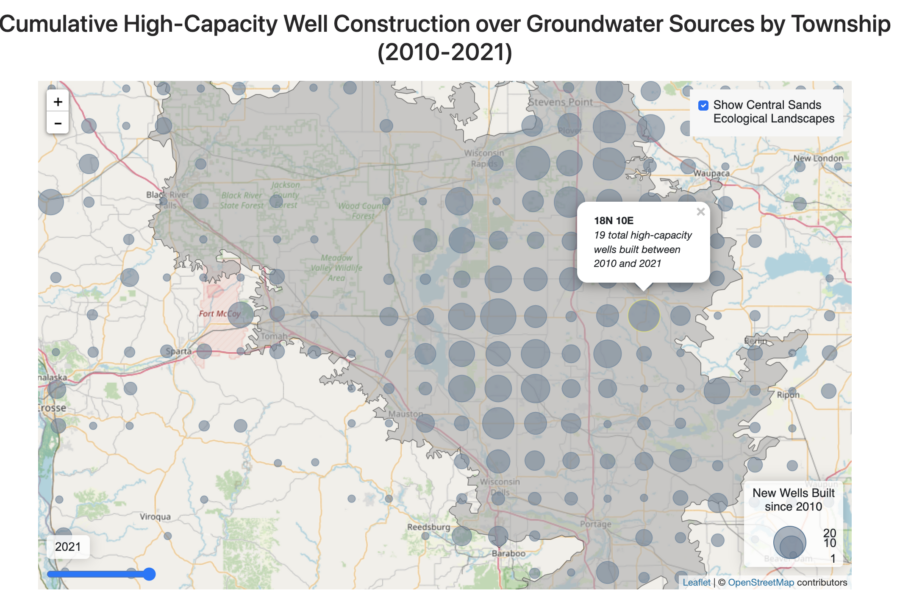 Current job or future job:
In Fall 2022, I was lucky to land a dream job as the Newsroom Developer at the Milwaukee Journal Sentinel, where I make maps, graphics, and interactive data visualizations to accompany our investigations and enterprise news stories. This job is a return to journalism from the public sector for me, but it's also a challenging new opportunity to incorporate the GIS Development skills I've learned in my program into a fast-paced day job.
Favorite memory of GISPP?
My favorite part of the coursework was choosing a subject matter for my assignments. I've made maps about amusement park injuries, agricultural "manure lagoons," and some of my favorite state parks. But more than anything, I've enjoyed making maps that tell stories about water issues in Wisconsin. Clean ground and surface water is something I've always been passionate about, and this program has helped me find ways I can use these skills to inform people about water issues in my home state
Could you tell us a little bit about your education and career path?
I graduated with a Bachelor's degree in Journalism and Political Science from UW-Madison in 2017 and began my career working as an investigative reporter at the Wisconsin Center for Investigative Journalism. I've always been interested in telling stories with data, and I had fallen in love with cartography while taking UW-Madison's intro course to fill a breadth requirement. I worked in several administrative departments at UW-Madison as a data and policy analyst before I decided to pursue the web development and database skills that could take my career to the next level. One year into my program, I learned about an opportunity to apply these skills to the brilliant investigations and reporting going on at the Milwaukee Journal Sentinel, and now I get to combine all the parts of previous jobs that I've loved: data analysis, web development, cartographic design, and community-focused investigative journalism.
In what ways did your experience with GISPP prepare you for/ enhance your career?
I was thrilled to find a program that didn't require me to put my career on hold to get my degree. Instead, I've been able to directly apply what I learn online to my work in the newsroom. Data visualization isn't just pretty to look at; it's also about clarity of message, ethical reporting, and making issues tangible for readers in our community. In addition to the web and database development skills essential to my new career, GISPP has given me a framework to justify my design decisions to editors and reporters to better serve our community.
What advice would you give current students?
My editor likes to tell our newsroom that we should always be working on something we don't know how to do. I think that's a helpful way to approach your GISPP program. With so much to cover, especially in an online format, it's easy to fear an unfamiliar programming language or analytical technique. Remember your community, find your favorite learning resources supplemental to class materials, and approach every assignment with curiosity and a subject matter you can get excited about.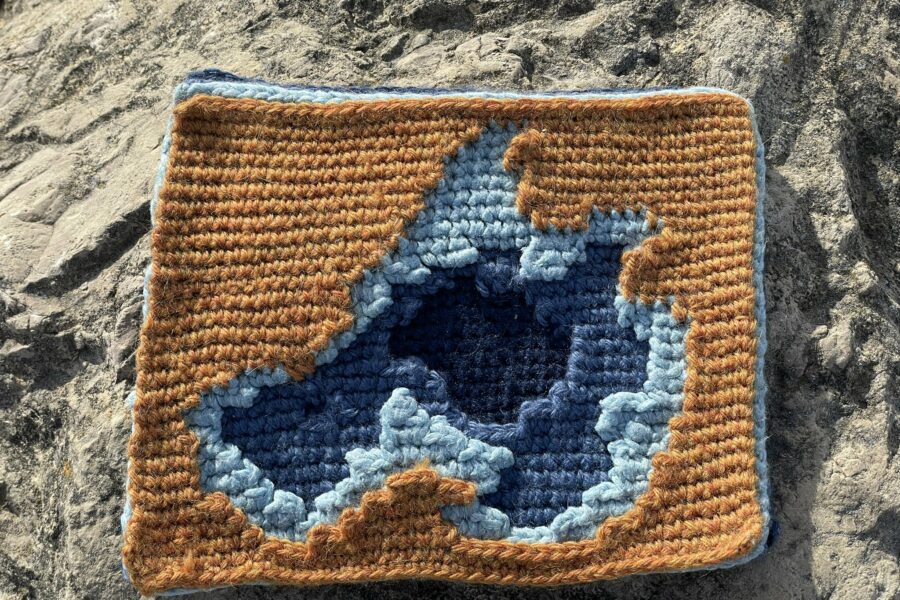 What do you like to do for fun?
I love to crochet, and so it's a fun challenge to combine that hobby with all the principles of good map design. I'm really interested in how maps can be read by touch as well as sight, and yarn is a lot cheaper than a 3D printer! I believe that fiber arts can be an accessible way to get people excited about maps, design, and geography, especially for young children. When I'm not working on maps, I like to make fermented foods and beverages, go hiking in Wisconsin's beautiful state parks, visit museums, and spend time at home reading science fiction with my cat, Franklin.