Current job:
I am the Environmental and GIS Manager for Liberty Gold, a small gold exploration/development company focusing on projects in the western US. I work with federal and state agencies to obtain our operating permits, including shepherding them through the NEPA process and maintaining positive relationships with our stakeholders. I'm on the ESG team and am currently developing a greater sage-grouse mitigation strategy. On top of all that, I manage our GIS and advise our geologists on the best way to apply spatial analysis and cartographic principles. I view everything through a geographic lens, and use maps to communicate with our staff and stakeholders.
Could you tell us a little bit about your education and career path?
I earned my BA in geology from the University of Colorado at Boulder in 1993. I discovered GIS in my senior year when the geology department set up a new computer lab with GIS, CAD, and geologic computing tools. I wrote my senior paper on remote sensing in mineral exploration.
I moved to Reno, Nevada and started working in the gold exploration industry as a geologist/GIS specialist. I learned many different GIS and GIS-related tools, such as MapInfo, ArcView, ER Mapper, databases, and geophysical software. I also took graduate geology courses at the University of Nevada, Reno.
At the 2007 Esri User Conference the keynote speaker was Dr. Wangari Maathai of the Greenbelt Movement – her speech was truly inspiring, and made me realize that I needed to "get out of my box" and do something different. The University of Denver had a graduate program that matched my interests – a blend of Environmental Policy/Management and GIS. I finished my master's degree in 2011.
That's when I took on the permitting role at work. It's been a steep learning curve but has brought me a lot of new experiences and knowledge. Our company's new focus on ESG (Environmental, Social, Governance) and working on habitat conservation projects have renewed my sense of purpose.
Ever since I was a kid I've marveled at beautiful maps, and wanted to be a cartographer – that's probably why I was attracted to geology in the first place – the maps! In 2019 I went to my first North American Cartographic Information Society (NACIS) conference, and realized it was time, yet again, to try something new. I applied to the University of Wisconsin-Madison GISPP program to focus on cartography.
In what ways did your experience with GISPP prepare you for/ enhance your career?
The cartography courses have helped me design better maps to communicate complex land and permitting issues to management, attorneys, and legislators. The Interactive Cartography & Visualization course will help me design web apps for managers and consultants so I won't have to rely so much on static maps. In the future I want to make maps that support sustainability and ESG.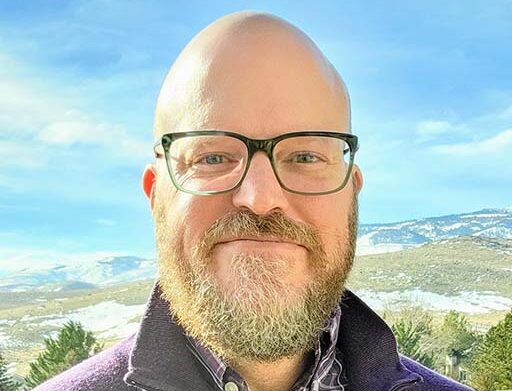 Favorite memory of GISPP?
My favorite memories were bringing some long-incubating map ideas to life. My favorite courses were 370 and 572.
What advice would you give current students?
Set aside plenty of time to complete the class projects – especially the coding labs. They are highly involved and take a lot of concentration.
What do you like to do for fun?
In my spare time I enjoy singing professionally, hiking, biking, baking, traveling, genealogy, and herding my cats.
Is there anything else you'd like to share with program staff or prospective students about your experience?
In 2022 Liberty Gold was awarded the Environmental Excellence Award by the Utah Division of Oil, Gas, and Mining for my innovative work in tracking reclamation with GIS. The agency is using my work, which went above and beyond industry standards and state regulations, as a template for other companies.