"The program really broadened my skill set in GIS, particularly in web mapping and development."

Seth Frame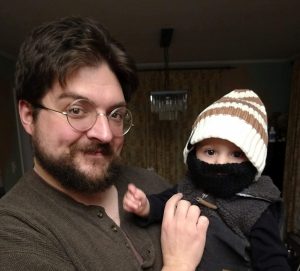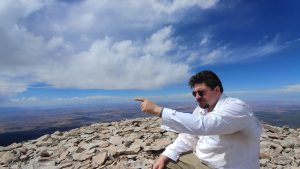 Which program did you participate in and when?
I was enrolled in the Cartography & Geographic Info's Online MS in Cartography and GIS from the Fall of 2017 to the Summer of 2018.
Current job?
I am currently employed as a GIS Services Supervisor/Analyst at Tyler Technologies in Latham, NY
Could you tell us a little about your career and education path?
Out of High School I attended community college and received an Associates of Arts degree. During that time I began working as a GIS Coordinator in my home county. There I learned some basic GIS skills which I later leveraged into a job working at an energy development firm in Sheridan,Wyoming. There I was employed doing GIS for their archaeology department. From there I continued working in archaeological GIS at a company in Colorado, this time one that solely did archaeology. Almost ten years after receiving my Associates degree I decided it was time to continue my education. I ended up enrolling in the Colorado State University's online Anthropology degree program which I graduated from in the winter of 2016 with a Bachelor of Arts degree. From there I moved to New York state to begin working at Tyler Technologies and enrolled in the University of Wisconsin-Madison's online Masters in Cartography and GIS program.
In what ways did your experience with GISPP prepare you for/ enhance your career?
The program really broadened my skill set in GIS, particularly in web mapping and development.
Favorite memory of GISPP?
During my second semester in the program, my wife and I welcomed our first baby into the world. I remember a lot of late nights up working on map projects in between caring for our little one.
What advice would you give current students?
Always block off time for yourself to work through the material. Don't try to fit in schoolwork around your schedule, schedule around your schoolwork. Nobody is going to keep you accountable for getting things done except yourself.
What do you like to do for fun?
I like to be outdoors as much as possible, but that is limited now that we have a young son. We are working on getting him use to be outdoors and enjoying nature too though. I also enjoy reading and being creative, whether that is painting or drawing or making up funny songs to sing to the little one.
Is there anything else you'd like to share with program staff or prospective students about your experience?
A big part of the program involves writing code or scripting. This may seem daunting at first but it's not that bad. As mapping moves more and more online these skills will be as important and any other when creating maps.