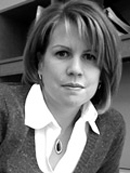 Tanya Buckingham (Assistant Director, Cartography Laboratory) has been honored by the UW-Madison with an Award for Outstanding Service in Mentoring Undergraduates in Research, Scholarly and Creative Activities.
In addition to recognizing Tanya for her stellar professional development work with students, she will receive $2,000 of university expendable funds for her professional activities.
Tanya will be recognized during the Ideas to Excellence reception following the 18th annual Undergraduate Symposium on Thursday, April 14 at 4:45pm in Varsity Hall, Union South.