Join the Buzz in Science Hall
We hope you will join us for part—or all—of the day. If you have questions, please feel free to reach out to us via email, facebook, or twitter.

---
9–3pm Map-a-thon | Geography Library
The world's largest public participation mapping project comes to UW-Madison! OpenStreetMap is a free, editable map of the whole world that is being built by volunteers largely from scratch and released with an open-content license. 
We'll also be organizing an OSM Mapathon in the Geography Library during the morning and afternoon of November 11.  Bring your laptop and come participate in hands-on map editing with students and alumni!
WHAT'S A MAPATHON!?:   Simple, it's an organized effort to gather a bunch of people around a topic and do some mapping by editing the OpenStreetMap (OSM) online data set. OSM is a crowdsourced editable map of the world whose data is used by some of the most popular brands in the world.
WHO: Everyone! OSM mapping beginners to seasoned experts are welcome. If you are new to OSM editing, we'll have some group training to get you started as well as folks around to answer your questions. For the pros, come share your knowledge and meet some likeminded mappers.
WHY: Put your neighborhood on the map, you'll see your edits in some of the most popular maps and apps out there!
TO BRING: A laptop. A mouse is highly recommended as it makes for easier mapping. Sign up for an OSM account here.
WHERE: UW Geography Library – 2nd floor Science Hall, 550 N. Park St. Madison, WI
WHEN: November 11th 9AM-12PM and 1PM-3PM
RSVP: To help us make space for everyone, please RSVP here!
---
12pm Panel & Pizza | Geography Library 
Join our panel of professionals who work in various geography-related fields. The participants will convene to shed light on the important role that a liberal arts education and training in Geography have played in their careers. You will have the opportunity to pose questions to the panelists, and to network with them afterwards when free pizza will be served for lunch. The panelists include:
Katie Fadelli Urban Assets
Faith Fitzpatrick U.S. Geological Survey
Aaron Feggestad Stantec
Ryan Kelly Roadview
Tim Sobota City of Madison Metro Transit
We hope you can join us for a provocative discussion about the relationship between geographic education and the job landscape following graduation!
---
3:30–4:30 pm Public talks | 180 Science Hall
Dr. Rob Roth
Cartography in Science Hall: 75 Years of Making Maps that Matter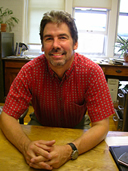 Dr. Matt Turner
Addressing gaps of knowledge and representation: Participatory mapping in Senegal
---
This event is a fundraiser to support geography student experiences, the cost is $30. For more information and registration: https://geography.wisc.edu/madgeognews/2016/09/science-hall-after-dark/