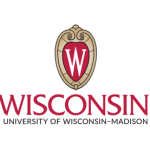 October 22, 2019
From: Paul Robbins, Dean, Nelson Institute for Environmental Studies, and Joe Mason, Chair, Department of Geography
Statement from the Department of Geography and the Nelson Institute for Environmental Studies on the sign posted in front of Science Hall on October 17-18
On the night of October 17-18 a sign was posted in front of Science Hall, the building we share. We and many others who saw images of the sign initially interpreted it as a racist message directed towards students of color. Soon afterwards, the news circulated that the sign was part of an action intended to raise awareness of how students of color, transgender and disabled students experience the campus as a hostile space. While these reports place the signs in a new context, this incident emphasizes the persistent racism and exclusion faced by members of our campus, most recently exemplified by the homecoming video. The sign outside Science Hall itself was deeply distressing to many when images of it first circulated.
We who work and study in Science Hall condemn the many forms of exclusion to which this incident has renewed attention, and we unequivocally support students who are organizing to make this campus a safe and supportive university. We also note that the initial circulation of the sign and its message without context on social media may have added to ongoing harm experienced by students, staff, and faculty. University support resources include those available through University Health Services, the Division of Diversity, Equity, & Educational Achievement, the Multicultural Student Center, and the Dean of Students Office.
We recognize that we live in a world of systemic inequalities, oppressions, and exclusions that are encoded in the structures, policies, practices, traditions, and procedures of our academic institution. We urge our university leadership and fellow community members to make the deeper structural and cultural changes that are necessary for a just and equitable campus.
In Science Hall we are working towards fostering inclusive learning and working environments that embrace the diversity of experiences, perspectives, and interests represented in our communities and the broader world. Our community, scholarship, teaching and public work are stronger through the participation of individuals with different perspectives and backgrounds. We commit to cultivating a working and learning environment that does not tolerate discrimination, harassment, intimidation, and exploitation. The Department of Geography recently established a Climate Committee that is actively working with other members of the Department and campus to put these values into practice. The Nelson Institute's WIN (Welcoming and Inclusive Nelson) committee continues to advance inclusive programming, recruitment, and conversation, as does the Institute's ongoing engagement with Wisconsin's sovereign Native Nations.