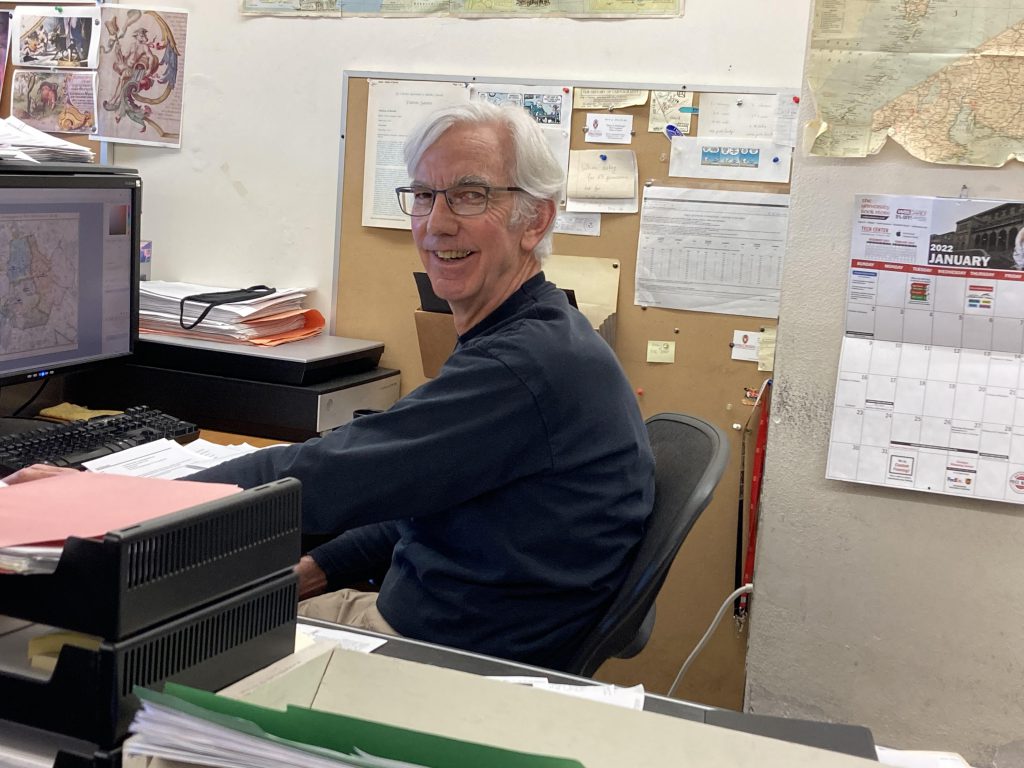 Faculty, staff and students in the Department of Geography send a warm congratulations to newly minted doctor Dana Freiburger (History of Science, Medicine, and Technology)! Dana has served as the History of Cartography Project's illustrations editor for the last twenty-two years. After so much time, we offer our utmost gratitude, bid a heartfelt farewell, and wish him all the best as he embarks on new adventures.
Dana drove from California to Madison for graduate school in January of 2000, settled in as a Project Assistant (PA), and began sourcing and obtaining images and permissions to publish them within various volumes of the History of Cartography. Sometimes he only had a thin description of what he was looking for. If he was lucky he might have had a map title to work from. On a really good day, an author would have provided the name of a library or archive that held a copy of the map. He has worked on thousands of images and four of the six volumes of the History of Cartography.
Dana leaves UW­–Madison with two Master's degrees in addition to his Doctorate. He plans to move to a warmer climate, travel, start new academic projects (one of which may address the question: what can I do with that formerly pesky dissertation?), and pursue new opportunities as they come.
We wish all the best to Dana in his future endeavors!