The Philippine Studies Group of the Association for Asian Studies (AAS) has awarded UW-Madison Professor Emeritus of Geography Daniel F. Doeppers with the 2023 Grant Goodman Prize in Philippine Historical Studies.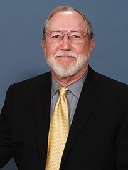 The Philippine Studies Group (PSG), a committee of the Association for Asian Studies' Southeast Asia Council, awards the Grant Goodman Prize for outstanding contributions to Philippine historical studies.
In the reward letter to Professor Doeppers, Noah Theriault, Assistant Professor of Anthropology in the Department of History at Carnegie Mellon University and Executive Secretary of PSG wrote: "This semiannual, lifetime-achievement award recognizes innovative work in Philippine Studies that incorporates a historical perspective. Your distinguished record of rigorous, path-breaking scholarship has earned you this much-deserved honor." The Grant Goodman Prize in Philippine Historical Studies was presented to Professor Doeppers at the annual AAS Conference in Boston, MA on March 16, 2023.
Professor Doeppers received his Ph.D. from Syracuse University in 1972 with a dissertation entitled: "Ethnicity and Class in the Structure of Philippine Cities". He joined the Department of Geography at UW-Madison in 1970 initially as a lecturer, then assistant and associate professor, with promotion to full Professor in 1982. Professor Doeppers taught courses centered on historical and contemporary Southeast Asian and Chinese urbanism; social, cultural and historical geography; ecological and regional systems in Southeast Asia and China; and the geographical study of religious behavior.
As Director of the Center for Southeast Asian Studies at UW-Madison in 1976, again in 1978-1981, and from 1988-1991, Doeppers raised significant grant funding and directed the expansion of the program's faculty, graduate students, and research collections. Officially retiring from UW-Madison in 2001, Doeppers' impressive academic career has continued as Professor Emeritus since 2002.
Doeppers remains as busy as ever, working on a new book entitled "Aguardiente sa Lahat: Manila and Philippine Alcoholic Beverage Systems: 1850s-1941", which is currently under review. In 2016 he published "Feeding Manila in Peace and War, 1850-1945." via the University of Wisconsin Press,
and Ateneo de Manila University Press, Quezon City, Philippines.
The UW-Madison Department of Geography offers our whole-hearted congratulations to Professor Emeritus Daniel Doeppers, for this award in honor of his sterling 50+ year career.