In early April 2023, Geography Ph.D. Candidate, Akarath (Ake) Soukhaphon and volunteer, Gerry Duckitt, drove a U-Haul truck from Washington State to Madison, Wisconsin in order to transport a major collection of original documents as part of a new initiative, the Lao American Archives Project. It took them six days to make the trip, and since then Gerry Duckitt has been volunteering in Science Hall to organize the mainly Lao language materials so that they can eventually be deposited at the Wisconsin Historical Society.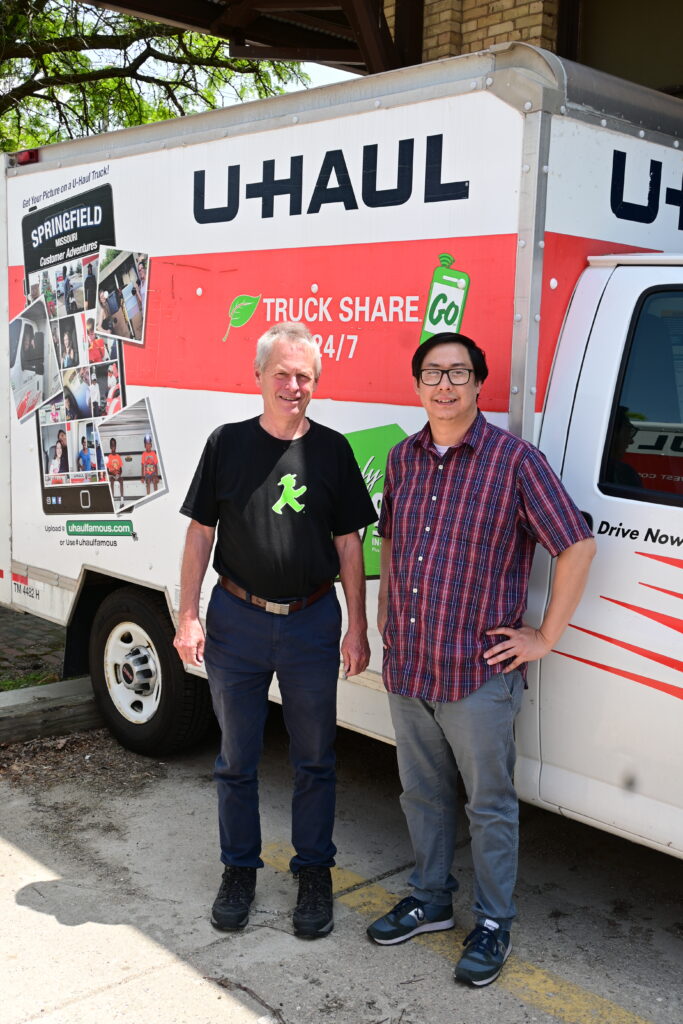 Dr. Ian Baird, a professor in the Department of Geography, is the PI for the project, which is a partnership between the Center for Southeast Asian Studies at the University of Wisconsin-Madison and the Wisconsin Historical Society, with financial support from the Henry Luce Foundation. The project also has a steering committee of Lao Americans, including Akarath.
There are over 250,000 ethnic Lao people in the United States, and they mainly came to America as political refugees after Laos became a communist country in 1975. However, up until recently nobody was attempting to archive original Lao language documents, photos, magazines, pamphlets, cassette tapes, and video tapes produced in the United States by Lao Americans over the last 50 years.
Therefore, at the urging of the Lao American Archives Project, the Wisconsin Historical Society has agreed to become the national depository for Lao American archival materials from Wisconsin and other parts of the country.
The goal is to protect important original historical materials for future generations of Lao Americans and other researchers interested in knowing more about the first generation of Lao Americans who came to the United States.
Apart from collecting archival materials, the project is video recording Lao language oral history Lao interviews with first generation Lao Americans. These interviews will be deposited at the Wisconsin Historical Society, which has prioritized collecting archival materials from underrepresented groups, including Lao Americans.