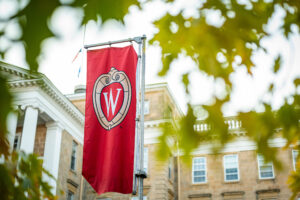 We're thrilled to announce that GIS Professional Programs will be attending the upcoming Esri User Conference (UC) this year! As a leading provider of geospatial education, we're excited to connect with fellow GIS enthusiasts, professionals, and learners at this grand event. We have some incredible course updates to share that will take your GIS skills to new heights. Whether you're a seasoned GIS professional or just starting your geospatial journey, our programs are designed to empower you with the latest knowledge and practical skills. 
Esri UC is a premier gathering of GIS professionals from around the world, showcasing the latest advancements in geospatial technology, tools, and applications. It provides a unique opportunity for networking, knowledge sharing, and learning from industry experts. GIS Professional Programs will have a dedicated booth where you can meet our team, ask questions, and explore the various courses and learning paths we offer.
Course Updates:
576 | Spatial Web and Mobile Programming: 
Immerse yourself in the world of Full Stack Development within the geospatial realm! Building upon the front-end application development knowledge acquired in 576: Spatial Web and Mobile Programming, this course takes it a step further by utilizing Esri's ArcGIS Online and JavaScript API. It then delves deep into back-end development, exploring cloud technologies such as AWS, EC2, and RDS. Additionally, students gain valuable hands-on experience in native mobile GIS through Android Development and web-based mobile GIS using Bootstrap. By the end of this course, students will be equipped with the expertise to create complete geospatial applications from start to finish, a highly sought-after skill set in today's technology-driven world. 
579 | GIS and Spatial Analysis: 
Level up your geospatial analysis skills with our updated course! Here's what's in store: 
Gain a Python perspective on advanced spatial analysis, reinforcing and expanding your programming knowledge. Learn to apply Python in geospatial analysis, unlocking a whole new realm of possibilities. 

Bridge course topics with real-world applications. We've reworked discussions to help you understand how these concepts relate to your professional career. Expand your horizons and consider the practical implications of geospatial analysis in your chosen field. 

Dive into the world of ArcPy with our Introduction to ArcPy module. Discover the power of this Python library in automating geospatial workflows and enhancing your Esri experience. 
572 | Graphic Design in Cartography 
Exciting updates in our Graphic Design in Cartography course for Summer 2023! Get ready for an immersive learning experience with web-enabled platforms and cutting-edge techniques: 
Discover the power of ArcGIS Online and Esri Story Maps. Create captivating "scrollytelling" longform visual stories, bringing data narratives to life in an engaging and interactive way. 

Explore ArcGIS Field Maps to create guided tours. Learn how to guide your audience through spatial narratives, combining location-based data with compelling storytelling elements. 

Dive into Mapbox Studio and HTML/CSS to create custom-styled basemaps. Unlock the potential of cartographic design and effectively communicate your narratives through visually appealing and informative maps. 
This course is a must for anyone interested in data journalism! The course integrates Dr. Rob Roth's groundbreaking research on visual storytelling, spatial narratives, and data journalism directly informs the course content, ensuring you receive the latest insights and techniques. 
574 | Spatial Databases and 575 | Interactive Cartography and Data Visualization 
Geography 574 (Spatial Databases) and Geography 575 (Interactive Cartography and Data Visualization) have both been updated to bring you the latest advances in the field! Geog 574 has been modernized to take advantage of the powerful spatial capabilities for database management and analysis using PostgreSQL, ArcGIS, and QGIS. Geog 575 introduces you to the state-of-the art in interactive web mapping and data visualization, while also teaching you the fundamentals of code versioning and collaborative application development. GISPP strives to teach the latest software to provide you with a real-world learning experience. You'll gain practical skills and knowledge using the most cutting-edge tools, preparing you for success in this rapidly evolving field! 
GIS Professional Programs is proud to be a part of this event and bring you exciting course updates that will enhance your geospatial expertise. Whether you're interested in full-stack development, spatial analysis, graphic design in cartography, or interactive cartography and data visualization, our courses are designed to equip you with practical skills and empower your geospatial journey. Join us at the Esri UC, visit our booth, and discover the endless possibilities of GIS education through UW-Madison.