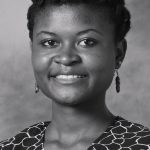 Please join us on December 7th at 12:00pm in 206 Ingra­ham Hall  for a talk by the Geography Department's very own Niwaeli Kimambo, M.Sc. PhD Student, as she shares her fascinating research from Southern Tanzania.
In Niwaeli's words:
"I look at tree cover trajectories for land that is under a protected status, compared to land that is under individual landholding in Southern Tanzania. Tree cover is important for improving habitat connectivity for arboreal primates. I show how natural tree re-growth is suppressed while smallholder land is rapidly transforming to woodlots. I investigate the ecological factors suppressing regeneration and the social factors leading to tree planting, and recommend incorporation of smallholders' land use in connectivity planning."
We look forward to seeing you at what is sure to be a fantastic presentation!