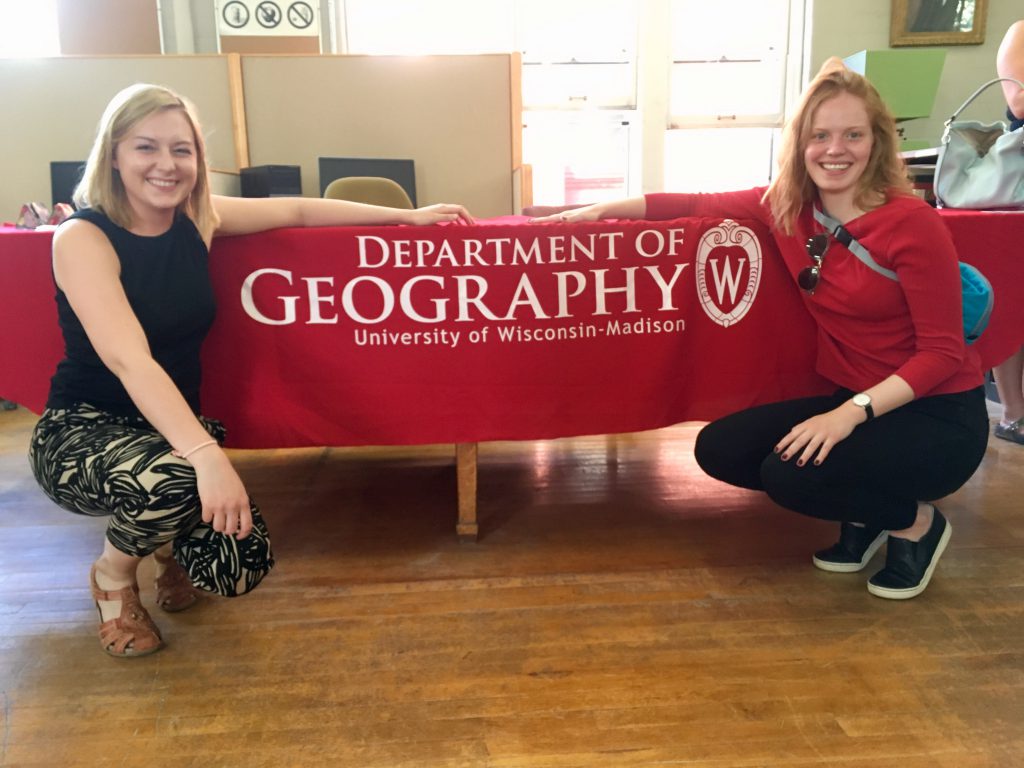 This week's alumni profile is with Madeline Zastrow, who graduated just this past spring! We spoke with Madeline about her internship this summer as the Program Evaluation Intern at the REAP Food Group Farm to School Program. Read our conversation below to learn more about the work of this great local nonprofit and how Madeline applied her Geography background to her experience there.
How did you get interested in studying Geography and what do you like about the discipline?
I was first exposed to the Geography major through the Environmental Studies courses that I took freshman year in the Nelson Institute. Many Environmental Studies classes are cross-listed with the Geography department. I enjoyed that many of my Geography classes challenged me to delve deeper into the politics, social relations, or environmental issues of a place, and to always ask the "why of where." I like studying Geography because it pushes me to explore the intricate layers that compose a place or a problem. I was surprised by how much my coursework in Geography overlapped with classes for my Spanish and Environmental Studies majors. Studying Geography has helped me to think critically and see connections across disciplines.
Can you describe your internship this summer?
I am working for the Farm to School Program at REAP Food Group as their Program Evaluation Intern this summer. As part of their work, REAP Food Group runs two summer food service program (SFSP) sites where children and adults who accompany children can come to get a free lunch Monday through Friday. The program is funded through the USDA and all together, there are more than 50 sites in the Madison area, mostly run by MMSD schools. At the two REAP sites, children can also choose to participate in educational activities involving nutrition, plant knowledge, and food systems. The two sites are located on the south and far west sides of Madison and aim to address the gap in food access and nutrition that some children, who rely on free and reduced lunches during the school year, may experience during the summer. REAP's goal is to also change children's knowledge, attitudes, and behaviors surrounding fruits and vegetables to promote healthy eating habits from a young age.
As the Program Evaluation Intern, I work closely with the lead evaluator for REAP, a Ph.D. student in educational policy from UW-Madison, to design and conduct surveys, focus groups, and interviews with community members who participate in the summer food program. We are searching for information about ways people are accessing the program, aspects of the program they enjoy, or anything about the program they believe can be improved. We are hoping to create a report that can be used as a model for similar programs to help increase the amount of participants in the program.
In what ways has your background in Geography prepared you for this experience?
My background in Geography has helped me to view the communities in which we work as a complex layering of social relationships, behaviors, and identities. As an outside researcher, I try to observe without bias and understand the community from the perspective of the people who live there. The stories told and opinions given by individuals who are accessing the summer food program, or who could potentially benefit from the program, are the most valuable resource we have to build our report on how to increase access to the program.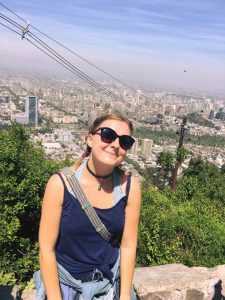 What has been your biggest take-away from this experience?
As a researcher, I have learned to respect first and foremost the lived experiences and perspectives of the local individuals who are faced with whatever issue you are hoping to solve or acknowledge. Their wisdom of how the community functions and interacts and how the community can be best served is indispensable.
What is one fun fact about you?
I studied abroad in the fall of 2016 in Santiago, Chile! I absolutely fell in love with the country and its unique people and geography. I hope to go back and spend time with my host mom and little brother and see all the places I never had time to visit.