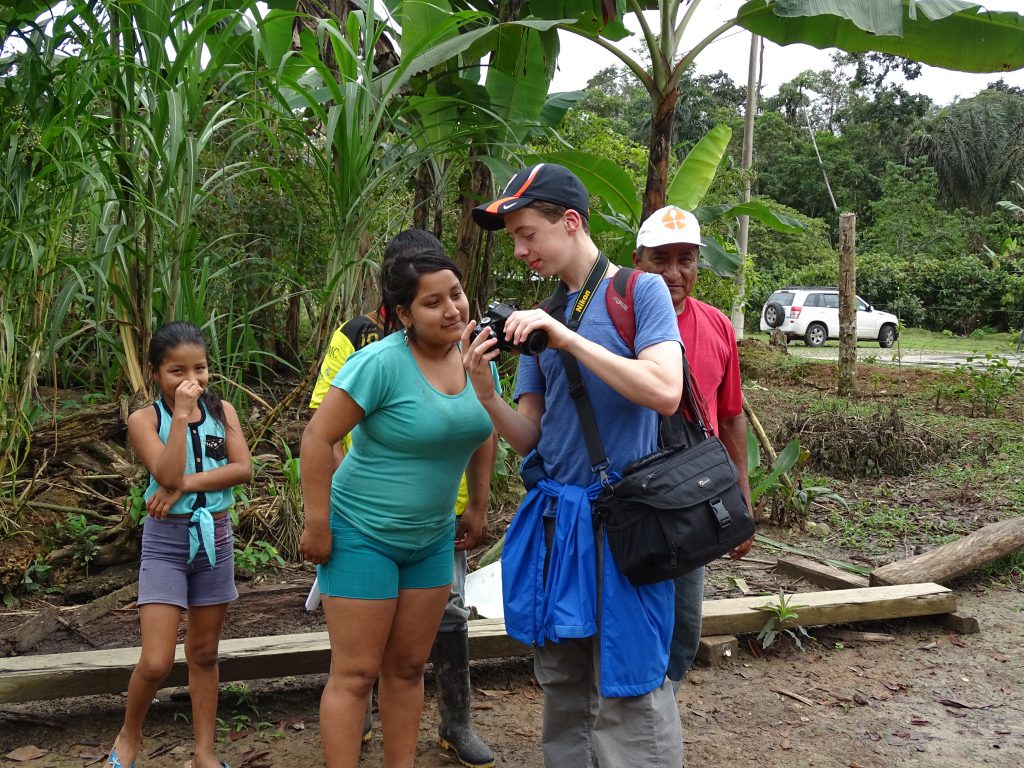 There is a long history of geographers doing fieldwork to advance their research. This history includes lore about far away field sites, long days in the field, and geographers in #muddyboots. Missing from these stories are examples of women geographers who make motherhood work with rigorous fieldwork.
This past summer, Nicolle Etchart (PhD candidate in our department), Margaret Holland (former UW PhD/postdoc and current professor at UMBC in geography), and Lisa Naughton (chair of our department), traveled to the Ecuadorian Amazon together with their children, ranging in age from two months to 16 years old, to study the effects of a national forest conservation incentive program on forest governance. The three of them have worked in Ecuador for several years alongside Ecuadorian colleagues. Together, their team researches different aspects of Ecuador's national payments for Socio Bosque, a contract-based forest conservation incentive program that pays landholders to conserve forested land on their properties for a period of twenty years. This teamwork approach has not only allowed them to combine their different expertise, it has also allowed them to make academic motherhood work in the field.
During this field tour in Ecuador's northern Amazon, their multigenerational team of 'assistants' took pictures, passed out snacks to meeting participants, and helped with the baby while their mamas led focus groups with three rural communities facing challenges related to land tenure, deforestation, and conservation contracts with the government.
Admittedly, having children along sometimes slowed them down. But more often it helped their research. Community members, initially bemused and curious about their entourage, were more relaxed and candid during interviews and focus groups. For their part, the kids found these long daily meetings boring—said the 16-year-old to the 9-year-old "take photos so you don't get crazy-bored." But swimming in a tropical lake, watching monkeys, and finding live frogs in the toilet kept them entertained.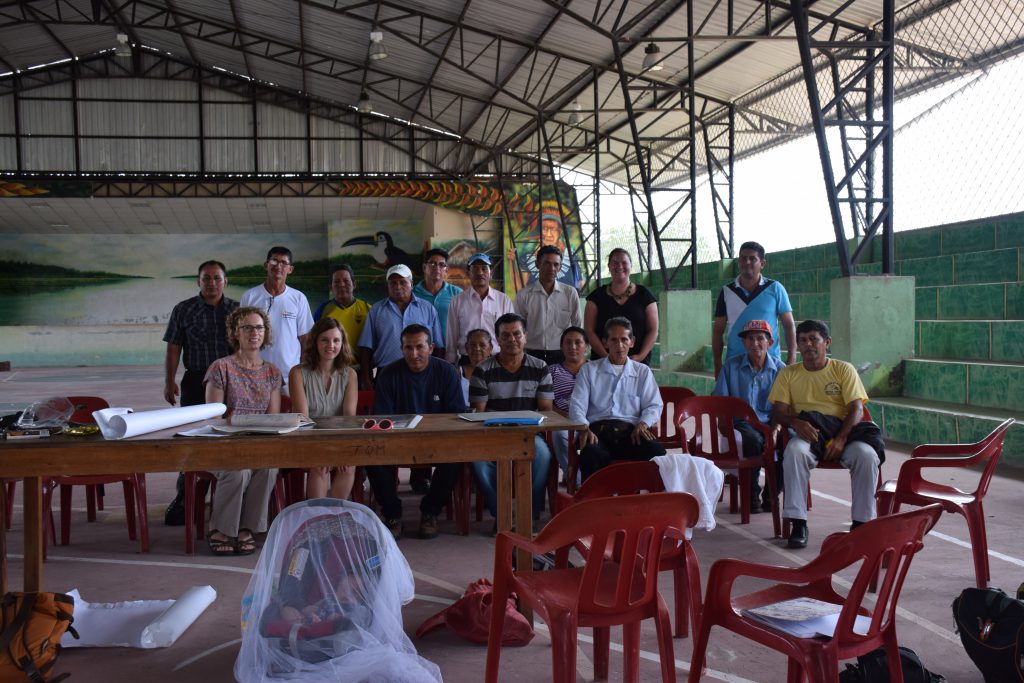 This fieldwork tour was particularly timely because it allowed the research team to move quickly to assess the impact of the twin shocks (in 2015-16) of a major earthquake and collapse in oil prices on environmental management in Ecuador. These shocks dried up the funds for the Socio Bosque forest conservation incentive program and $10.5 million in payments for more than 2,500 program participants across 1.6 million hectares stopped for two years (2015-17), yet participants continued to be legally bound to uphold the forest conservation responsibilities outlined in their contracts.
The team's research on this governance challenge promises to address a critical blind spot: what happens to forests and to fragile community-state relationships when the money for an incentive program runs out?
The fieldwork trip not only allowed these women to share their work with their children and expose them to a world very different from their own, it also gave them the opportunity to share their research findings with community groups, local leaders, Ecuador's Ministry of the Environment, and the Socio Bosque team. The work continues, but recent publications from their fieldwork highlight sustainable and collaborative ways forward.