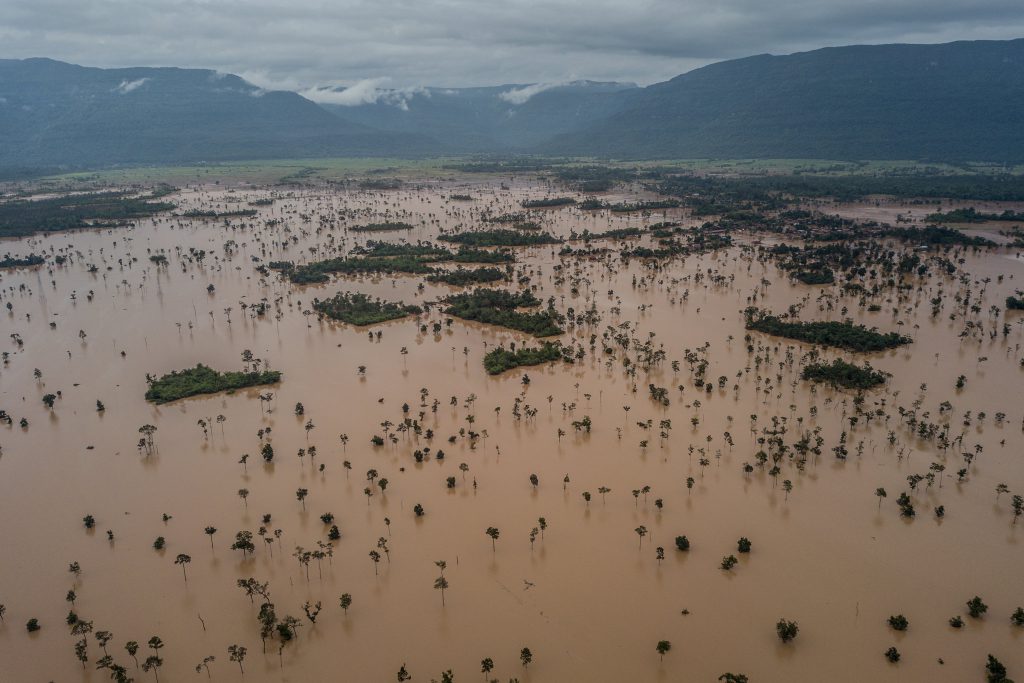 On July 25, 2018, a hydroelectric dam in southeastern Laos collapsed and released close to 18 billion cubic feet of water—enough to "cover an area the size of Manhattan in water 28 feet deep." (New York Times, "A Day Before the Laos Dam Failed, Builders Saw Trouble") Downstream villages and farms were hit by a flood that killed at least 27 people and displaced at least 6,600 others in Laos.
The Xe-Pian Xe-Namnoy Power Company, which built the dam as part of a larger hydroelectric project in Laos, has been criticized for its failure to act on warning signs noted by company engineers in the days before the dam's collapse. University of Wisconsin-Madison Professor of Geography Ian Baird, who has studied this hydropower project in Laos, was quoted in a New York Times article on the dam failure. He stated that "he believed the problem was either faulty construction or a decision to store too much water in the dam's reservoir at a time when heavy rain should have been expected. The companies are 'trying to play this out as a natural disaster that wasn't their fault,' he said. 'I don't believe that for a second.'"
Below is the New York Times piece and a collection of other articles that solicited Professor Baird's opinion on the catastrophic dam collapse.
The New York Times, "A Day Before Laos Dam Failed, Builders Saw Trouble," July 26, 2018
WBEZ 91.5 Chicago, "Dam Collapse in Laos Displaces Thousands, Exposes Dam Safety Risks," July 26, 2018
International Committee of the Fourth International (ICFI), "More than 20 killed and hundreds missing from dam disaster in Laos," July 26, 2018
Radio Free Asia, "Death Toll in Lao Dam Collapse Reaches 26, With 131 Missing," July 25, 2018
The Telegraph, "Dozens dead and more than 3,000 in need of rescue after Laos dam collapse," July 25, 2018
Reuters, "Rescuers arrive for 3,000 stranded after Laos dam collapse," July 24, 2018