The Department of Geography at UW-Madison is growing! We've been fortunate to hire three new faculty members, bringing our total number of faculty who have tenure homes in Geography up to 23. Believe it or not, this is 9 more than we had in 2008 (when we were at a record low of 14), marking internal successes on a number of levels, as well as strong support from the leadership of the College of Letters & Science and UW-Madison more broadly.
So who are our three new wonderful new faculty members?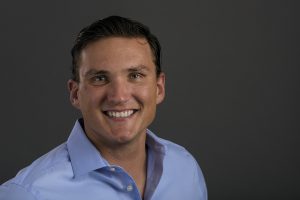 The first is Christian G. Andresen. Christian came to us from Los Alamos National Laboratory and has a PhD from the University of Texas at El Paso. He started in the department in January 2019. Christian is an environmental scientist and remote sensing specialist interested in the understanding of Arctic hydrology, ecology and associated land-atmosphere carbon dynamics under the effects of climate change. This includes (but is not limited to) the evolution of surface hydrology under climate change, interactions with biogeochemical processes, and how these relationships influence higher-level environmental patterns and processes. Christian's research is highly inter-disciplinary and combines rigorous, process-based approaches from different fields including hydrology, biogeochemistry, ecology and geomorphology. Christian's new courses in the department include Geog 475: Geospatial Technologies for the Sciences that will be taught this coming Fall term, as well as Geog 324: Polar Regions and Their Importance in the Global System, and Geog 120: Introduction to the Earth System.
The second new faculty member joining Geography is Almita A. Miranda. Almita starts working here in August, and comes from the Center for the Study of Race and Ethnicity in America and the Watson Institute for International and Public Affairs at Brown University. She has a PhD in Anthropology from Northwestern University. Almita will hold a 50-50 joint position between Geography and the Chican@ and Latin@ Studies (CLS) Program. Almita is an interdisciplinary cultural anthropologist with research interests in race/ethnicity, gender, political economy, (im)migration, citizenship, transnationalism, Latinx families and grassroots organizing in the U.S. and Mexico. Her research focuses on Mexican mixed-status families, examining the ways in which undocumented immigrants, return migrants, and U.S. citizens navigate the legal and social constraints to which their family's uncertain status exposes them. Almita's new courses in Geography include Geog 475: Transnational Latinx Communities: Roots & Migration and U.S.-Mexico Borderlands. She has taught courses including Critical Latinx Ethnography at Northwestern University, Dartmouth College, and Brown University.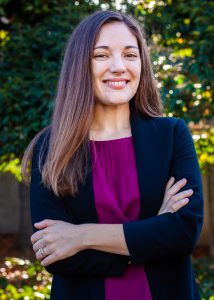 Finally, in the Fall of 2020, Jen Rose Smith will join the American Indian Studies Program and Geography in a 50-50 joint position. Jen will join us from the Native American Studies Department at UC Davis, where she is about to begin a one year position as a University of California President's Postdoctoral Fellow. Jen's PhD is from the Department of Ethnic Studies at the University of California, Berkeley. Her current research project Indeterminate Natures: Race and Indigeneity in Ice-Geographies foregrounds an analysis of colonialism in relation to ice in Alaska and the Arctic. She argues that Arctic climate and ice as a non-normative terrain shapes how race and indigeneity are conceptualized in culture, geological and anthropological sciences, and concretized in law. She analyzes the unique forms of racialization and dispossession that have occurred historically and in ongoing dimensions in Arctic spaces, and highlights multi-faceted contemporary Indigenous contestations of a changing climate. Jen will be teaching a range of courses in the human geography area, as well as cross-listed courses with the American Indian Studies Program, such as Indigenizing the Apocalypse.
We're thrilled with our three new faculty hires – please welcome them if you see them in Science Hall!