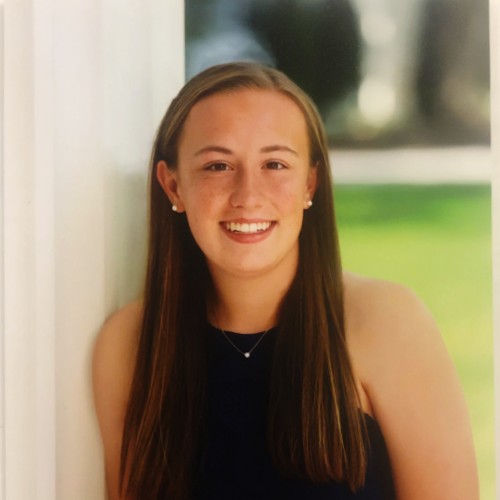 There's no better way to kick off our first profile and interview of the 2021-22 academic year than to highlight our new Communications and Media Intern, Isabel Warner!
Isabel is currently a senior at UW-Madison double majoring in Human Geography and Psychology, with certificates in Entrepreneurship and Sustainability. She has joined the Geography Department's External Relations Committee to help us expand our capacity for sharing and promoting the wonderful work and achievements in our department.
We are so fortunate to have Isabel working with us. Please join us in welcoming her in her new role as Communications and Media Intern.
Q: What interests you about the field of geography and how did you come to find it?
A: I first came across the Geography Department during the second semester of my freshman year. I was looking for a class to fulfill my comm b requirement and the description for Geography 101 seemed like something that I would really enjoy. It didn't take me very long to realize that the class consisted of a combination of everything I was interested in. I loved the multidimensional nature and approach to how questions were thought about and answered not to leave out how geography could be applied to almost every subject matter. I think more than anything, I enjoy how interdisciplinary geography is.
Q: As a student, how has having a geography background helped you make connections in other classes and in the real world?
A: I've noticed that having a geography background and way of thinking has helped me tremendously in other classes and it has become one of the things non-geography professors have been the most impressed with. The process of answering questions while thinking about the different perspectives allows you to think about things in so many different ways. Just this past summer I traveled to the Caucasus mountain region in Georgia to help build hiking trails with other international volunteers and members of the Georgian conservation corps. While I was there a lot of our downtime was spent getting to know each other and asking questions about what life was like in Georgia and how each of the volunteer's cultures differed. To my surprise, a lot of the conversations that we were having revolved around geography and our cultural relationships with the environment and different cultures in general. Having a geography background definitely helped me ask questions that allowed me to have a greater understanding of how our lives were both similar and different.
Q: How do you plan on taking your geography background into your future?
A: I am positive that the geography approach and mindset while asking questions and thinking about problems will stay with me in whatever I do in the future. It can truly be applied to any field or situation.
Q: What excites you about this coming year within the geography department and working as the Communications Intern?
A: Overall I am very excited to learn more about everything going on within the Geography Department — from things like attending speaker events to hearing more about research, teaching, and scholarship. I'm looking forward to learning more about the student and advisory groups, research labs, libraries, and specialty units – and sharing their stories.
We are excited to work with Isabel this year in an effort to more regularly share the exciting news, achievements, and events happening during the academic year in the Geography Department. Please join us again in welcoming Isabel!