This month's Profile story features Payroll and Benefits Specialist Brian Shore. It was great to get the chance to learn more about Brian, and I hope everyone enjoys the piece!
1. What is your role in the geography department? How long have you been in this role?
I have been the Payroll Specialist since March 9, 2020. I worked a few days in the office and then was fully or mostly remote until September 2021. That was a challenging way to start a new job.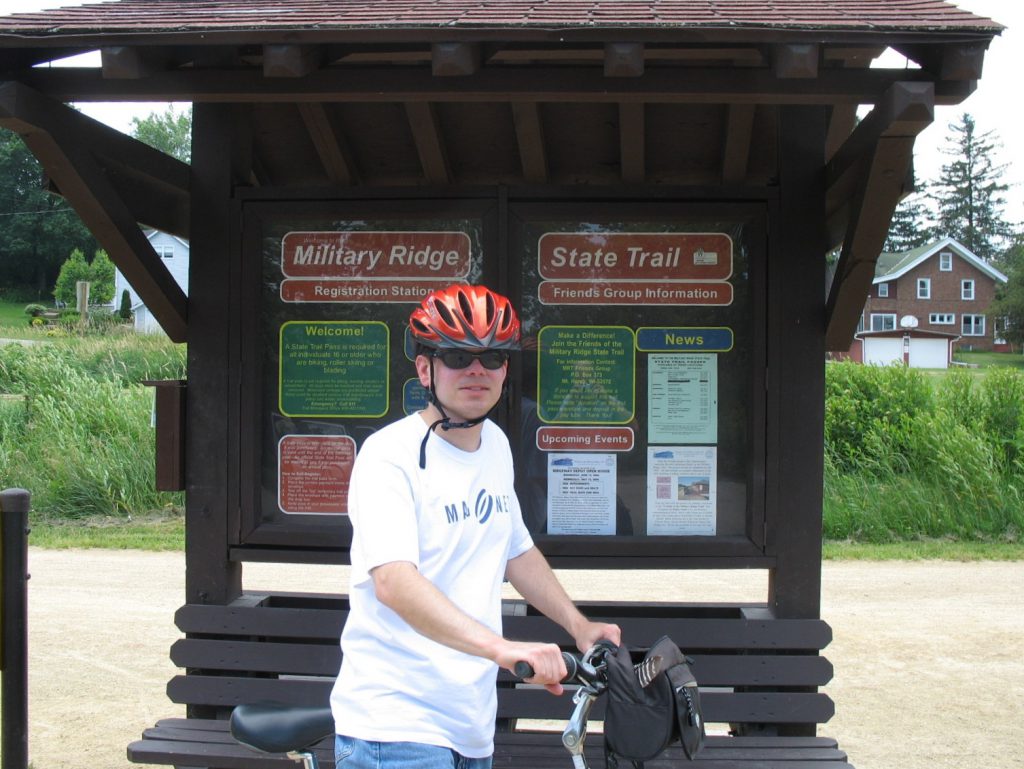 2. What do you like most about working in the geography department?
Being part of an academic department. I worked for UW many years at DoIT and the UW Service Center which were good places to work but I only dealt with Payroll and IT staff there. Dealing directly with faculty, students and staff of an academic department is different and an interesting change for me.
3. What is your favorite thing about Science Hall?
Science Hall is a great building with many nice features. For my favorite, I will say the interesting Geography and Environmental Studies displays and maps hanging in the hallways. I see people stop and read them and so do I.
4. What does a typical workday look like for you?
Answering employee's questions about their pay and benefits, including their timesheets, leave statements, benefit changes and forms. Working with OHR and L&S on the more complicated issues. Reviewing payroll reports and investigating discrepancies so employees get paid correctly and on time. Continuous learning by reading about policies and benefits, and attending occasional training sessions and webinars. Setting up student hourly jobs and looking into supervisor questions about those. Doing funding changes and salary transfers. Composing the emails I send to the lists about pay and benefits.
A big part is the job and benefits set up at the start of every semester for grad student employees, and for summer faculty, lecturer, and research jobs. It takes about two months with important deadlines right before and during the start of each semester. So the start of each semester is my busiest time but that is probably true for most people in the department.
5. Did you always know you wanted to work in higher education?
No, but I decided UW was a good place to work. A big university has a lot to offer.
6. Where are you from originally and what do you like most about living in Madison?
I was born in Fairfield, CA near the Napa Valley and then lived in GA, DE, SC, NJ, and IL as my family moved around the country. Went to high school in O'Fallon, Illinois near St Louis. Their band played in the Rose Bowl parade last month. I came here for college and stayed because there is a lot to do here and it keeps getting high places rated rankings.
7. What is a fun fact about you that you think other people in science hall might find interesting?
I like biking, hiking and cross country skiing in local parks and often take landscape and nature photos.  I enter the City's annual calendar contest for Madison parks' photos and some of my photos were selected in recent years.   You can see the 2022 photos here (mine is James Madison park in September):  https://www.cityofmadison.com/parks/about/calendar.cfm