The Department wishes to express our warm appreciation for our friend and colleague, Bob Kaiser, who is retiring this academic year. Bob Kaiser is a well-known political geographer, with strong interdisciplinary inclinations that have evolved over time. He is also an area studies expert, with substantial knowledge of Russia, Central Asia, Eastern Europe, as well as China (including the Hong Kong SAR).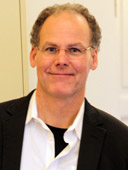 Bob's early research explored the meaning of homeland in the broader study of nationalism. He gained international recognition for his theoretical and empirical work on national territoriality, which emerged at a critical moment in world history, as the USSR, Yugoslavia and Czechoslovakia – three socialist federated states – disintegrated along national territorial lines. He was a 'go-to' academic figure on questions of ethno-territorial conflict and conflict management strategies in the former Soviet Union and Eastern Europe, and served as a key advisor to the US State Department during the 1990s. Needless to say, these early contributions continue to have contemporary purchase and he has been asked, numerous times, to comment on the Russian war on the Ukraine.
Bob's early work into the nature of national territoriality shifted toward a broader set of research inquiries into the intersections of power, place and identity. This work advanced the field of political geography toward more post-structural and performative understandings of what Bob has referred to as "place-identities," a process-oriented approach that attends to the everyday thoughts, sayings and doings that naturalize and sediment place-identities in the popular imaginary. His theoretical contributions are complemented by rich, grounded qualitative research. This research agenda and approach was beautifully illustrated via an examination of the Russian Borderlands in a decade-long case study of Narva, Estonia at a time when Europe-Russia relations were deepening, yet still uneasy. His work has been instrumental in bringing a more performative understanding to several foundational concepts in political geography, including place, border and scale.
More recent work has focused on the Hong Kong-mainland China border, which continued up to the outbreak of Covid-19. Beyond this, Professor Kaiser has advanced the field of political geography with his research into political events, cybersecurity and cyberwar, and statelessness. Professor Kaiser plans to continue with each of these studies after retirement.
In addition to his contributions to political geography scholarship Bob has helped shape the department and university in important ways over the course of his career. He served as chair of the department from 2009-12, skillfully steering the department in many ways including his support and defense of faculty and students during the Act 10 protests at the Capitol. He also played an important role in rebuilding our faculty after a period of heavy losses driven by budget cuts. His has supported the careers of many of our current faculty, not only with initial hirings but continued mentorship and support as a member or chair of several tenure committees, as well as an advocate for faculty recognition as a long-time chair of the Faculty and Staff Development Committee. Numerous successful faculty and staff award nominations in our department have been written by Bob. His service has also benefited the university throughout his career, including a stint as the director of the Center for Russia, Eastern Europe and Central Asia (CREECA) from 2001-2004, his position on the Social Sciences Divisional Committee (2013-2016), and on the Advisory Board of the Center for the Humanities (2014-2017). At the level of the department and the university, Bob has been a tireless advocate for supporting, mentoring, and recognizing the work of his faculty colleagues. We owe much to him for all his efforts over the years.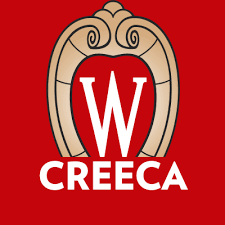 As a colleague, Bob's mentorship has always included, but also exceeded, good advice on how to be a productive and successful member of the department, the field of geography and academia. If one wants to talk movies and music, Bob is always willing to share his vast (and some might say eccentric) tastes and opinions. A number of us have had the opportunity to experience his love for punk and post-punk shows at Madison venues such as the Frequency, High Noon Saloon, and the Majestic.
Bob's past Ph.D. students also express their indebtedness to his mentorship. Reece Jones (University of Hawaii) remembers first approaching Bob to ask that he serve as his advisor for a M.S. project focused on South Asia. At the time, Reece confesses that he could "barely articulate what geography was, much less political geography." To his surprise, Bob graciously agreed, beginning a long academic relationship. Reece describes Bob as an excellent advisor who was always available to provide encouraging and insightful feedback but better yet, "he did so with a wry smile and a few droll asides." One aspect of Bob's mentorship appreciated by his students is his humility and flexibility. As Adam Moore (UCLA) notes, "he allowed students to pursue different paths, while at the same time always pushing them to clarify their thinking." But this flexibility was not infinite, circumscribed by his commitments to good scholarship and his students' development as political geographers. Adam continues, "Of course, there were limits [to his flexibility]. I remember one time when he threatened to kick me out up to North Hall with the political scientists—not without justification, I'm sure!…Now, I try to model my own approach as a teacher on Bob's example, which is, I think, one of the highest compliments one can give about him as a person and a scholar." Alex Diener (University of Kansas) likewise traces many career successes to Bob's mentorship, saying that the way he approaches service, research, teaching, and mentoring all bear Bob's imprint. If Bob's influence is less visible in Alex's golf game, he still contends that "there is no one with whom I would rather walk 18 at Yahara Hills than [Bob]." Several of his advisees express appreciation for Bob's interest in them as people beyond a strict mentorship role. Bob's current advisee, Allen Xiao, remembers his first visit to Madison in 2013 when Bob met him at the Van Galder bus stop at 9pm and treated him to his first beer at the Memorial Union. Bob subsequently was one of the two attendants allowed by the pandemic rules to witness Allen's wedding in the judge's backyard. Addressing Bob directly, Alex states: "I admire the academic, the leader, and father that you are!"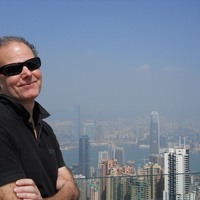 Bob Kaiser has made similar efforts in his teaching to the benefit of a generation of students. He single handedly developed our coursework in political geography. In these courses, Bob brought his popular culture interests (movies, sci-fi television, etc,) into the classroom as teaching tools. These courses have proven very popular among students with a rush of students seeking taking them over his last year teaching. During his last semester, he generously agreed to offer his advanced geopolitics course (Geography 518) for independent studies credit to our graduate students since it was not being offered. Bob also played an important role in developing our important introductory course in Human Geography (Geography 101) that he has used to support students in both learning and making sense of the difficult world that we live in. Noah Rost, a graduate student who TA'ed for Bob in 101, recounts Bob's 101 lecture on 9/11/01. He remembers passing by Bob prior to the 101 lecture and mentioning that Bob would earn his paycheck that day. It soon became clear that Bob had not yet heard of the World Trade Center and other attacks earlier that morning. Noah remembers that Bob then "went to his office, emerged 30 minutes later, then delivered a masterful performance in the classroom. He helped many students process what had happened that morning. I am sure when 9/11 comes up in conversation, those students remember Bob and his lecture that day."
What might it mean to unleash Bob Kaiser onto the world? To release him, unfettered by work responsibilities, onto a public as unsuspecting as it is unprepared for a Bob Kaiser with a lot of spare time on his hands? We shudder to imagine. To that end – and conscientious of Alex Diener's observations above – we hope that he works on his golf game. But more seriously, and perhaps a little more selfishly on our part, we hope that he does not stray too far: that we will continue to be fortunate enough to spend more time working and thinking with Bob – and perhaps that retirement affords him the time to dedicate to his important work to come. In many ways, Bob's cyber wars research has only just begun and all signs point to its growing centrality for future engagements in political geography.