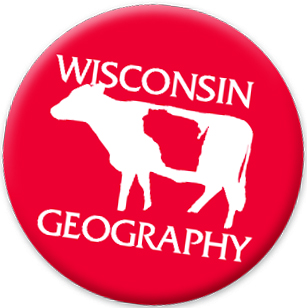 From using their geography knowledge in careers here in Madison to across the globe in Afghanistan, continue reading to see where UW Geography degrees have taken some of our alumni! Thank you to everyone who sent in news and other updates. We absolutely love hearing from you!
---
Leslie Maercklein (B.S. Geography '62)
"Back in 1965, I was hired to develop the New York State Mapping Program. I thank Arthur Robinson for my training to qualify for the position. I competed against a large group of people who had many years of experience in mapping. Professor Robinson was the foremost educator in mapping at the time. Over the years we updated the planimetric version of all 1:24,000 USGS quadrangles in NY State."
---
Curt Sorenson (BS Geography '68, MS '70, PhD '73)
"My name is Curt Sorenson-BS 1968, MS 1970, PhD 1973. Since retiring from the University of Kansas Geography Department, my wife Peggy and I have relocated to Canon City and Cripple Creek, CO where we are active in various nonprofit organizations and busy maintaining 160 acres of Pinyon/Juniper woodland. At 82 I'm still riding my BMW 1150RT, keeping up with our son, daughter and grandson, as well as doing some traveling."
---
Peter Lundberg (B.A. Geography '79)
Pete loves Madison decades after graduation, and owns Janus Galleries, specializing in fine art spanning three centuries. He helps build individual and corporate collections and also appraises art. Pete is very engaged in the community, serving on two UW boards (School of Music and WPR) and dedicates time to Literacy Network, Agrace Hospice, Madison Opera and numerous capital campaigns. In his spare time he enjoys running, gardening, triathlons, and playing jazz piano.
---
Kirstin Dow (B.S. Geography '86)
"I graduated in December 1986 with a BS in Geography and a certificate in environmental studies. I received a PHD from Clark University in 1996 and have been working at the University of South Carolina Columbia Campus with occasional breaks and time to work on my pottery skills since then. My research has been focusing on climate impacts, vulnerability, and adaptation. I was honored to be named a Fellow of the American Association for Advancement of Science this year."
---
Thomas Shircel (B.A. Geography '87, M.S. Urban & Regional Planning '92)
"I am the Assistant Village Administrator for the Village of Pleasant Prairie, WI. Pleasant Prairie is the southeastern most municipality in Wisconsin, located on Lake Michigan on the WI-IL border. I've been employed with Pleasant Prairie for 24 years. The first 12 years were as the Assistant Planner and the next 12 years as the Assistant Administrator.
Prior to Pleasant Prairie, I worked in Michigan for the Charter Township of Meridian (near Lansing) and the City of Portage (outside of Kalamazoo).
I have been married for 27 years to my wonderful wife, Denise, and have 3 outstanding children: Tyler (26), Amy (24) who is in Law School at UW-Madison, and Cora (22).
I enjoy spending time with family and friends, sports, music (attending concerts) and travel.
I have fond memories of my Geography days at Science Hall. I wouldn't trade those days for anything! My favorite professor was Martin Cadwallader!!"
---
Drew Hanson (B.A. Geography '89)
"I graduated in 1989 with a BA in geography, emphasis in urban and regional analysis. Since 2020, I have been Partnerships Liaison for Wisconsin State Parks, primarily on the Ice Age Trail and North County Trail. Prior to that, I was an independent Land Conservation and Outdoor Recreation Consultant for 11 years. Between 1996-2009, I was on the staff of the Ice Age Trail Alliance."
---
Joel Skalet (B.A. Geography '94)
"I am a Bachelor of Arts, Geography graduate from 1994. While attending UW Madison, I received a Student Appointment with the Federal Government, United Stated Geological Survey in Madison Wisconsin. Upon graduating, I became a Cartographer for the USGS, Cartographic and Publications Program in Madison, WI. I still work for the USGS, but am currently employed with the National Geospatial Technical Operations Center out of Denver, CO, working remotely from home in Mount Horeb, WI. I have done a multitude of things including working as a Dark Room Technician, editing the National Aquifers map for a National Geographic special Water Publication, leading the National Topo Scanning Project, and finally working as the National Point of Contact for the National Hydrography Database Partner Support Team.
I am married with 3 adult children all residing in the Madison area. We attend many football, basketball, volleyball and hockey games as my youngest son is currently a student at UW and member of the UW Marching and Varsity Band."
---
Catrine Machi (B.A. Geography '05, M.S. Geography '07)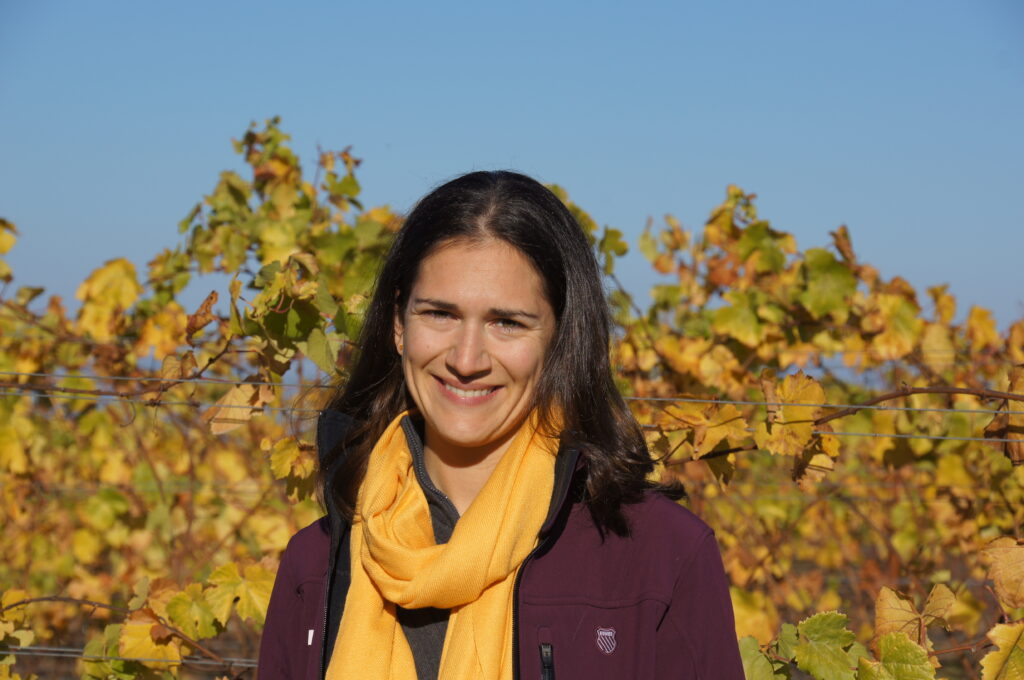 "I have been working with a small team to launch a new business, Swyft Cities, that brings an entirely new form of transportation to the world. The transportation is a gondola-like system that travels above the roadway, above traffic. Our system is different from a gondola in that our pod drives itself along a fixed cable or rail and can switch tracks – enabling an entire elevated network for direct, point to point rides.
This has been an exciting project for me to work on, coming from a career in transportation planning, because we are adding a mobility option that makes it easier to travel without relying on a car for every trip. We bring choices and options to people's mobility and help developers and cities build neighborhoods for communities and not cars. Bob Sack's class on Place and Space has definitely influenced my thinking, even today I am a passionate place-maker!"
---
Matt Forrest (B.A. Geography and Sociology '10)
"I have been working at CARTO for the past 7 years (another UW Alumni – Tobin McGilligan – is also at CARTO too)! I owe a big thank you to the Geography program for giving me a great start on this path (Geography and Sociology '10).
We are currently working on a lot of great tools and projects with our customers, this video has some details on our recent launches. And I have also been building and sharing different resources in the past year or so around some of the skills I have learned at CARTO on LinkedIn, YouTube, and my website.
CARTO also has free accounts for educators and students. Please feel free to share with students or professors, and would definitely be open to talk about more ways to collaborate too!"
---
Chloë Quinn (B.A. Human Geography and Environmental Studies '13, Capstone Certificate – Geographic Information Systems '15)
"Since 2018, I have worked with the analytics and data visualization software company Tableau as a user experience designer (UX) for various product teams. Recently, I transitioned to supporting my peers on the Tableau Design team as a design program manager.
I first learned about user experience in an interactive cartography course, unlocking the notion of understanding and improving how people engage with digital maps and data. My academic journey coupled with my work as a student assistant at the Arthur H. Robinson Map Library instilled in me a passion for making data more consumable, compelling, and user friendly, particularly through visual narratives about people and places. My career evolution came full circle with the opportunity to work at Tableau. Today I bridge my studies in the art of storytelling through data with my transition into UX, designing experiences around analytics and data visualization to help people and businesses tell their own stories."
---
Corey Roadhouse (B.S. Geography '16)
"I am happy to share my experiences, as the Geography Department at UW-Madison was instrumental in my development as a GIS professional and cartographer. I am currently a Market Research Coordinator at a nationally recognized real estate developer that specializes in construction of single and multi-family rental communities. Part of the data-driven initiative at my company has been implementation of GIS analysis to better inform our development teams. Using key performance indicators for our markets, we can curate mapping systems to pinpoint the best locations for future real estate developments. I strongly believe that the procurement of GIS will become increasingly valuable as location intelligence has become a necessity across many industries. I am happy that the Geography Department at UW-Madison has GIS tools and specialized courses available to students."
---
Allison Streckenbach (B.A. Geography '18)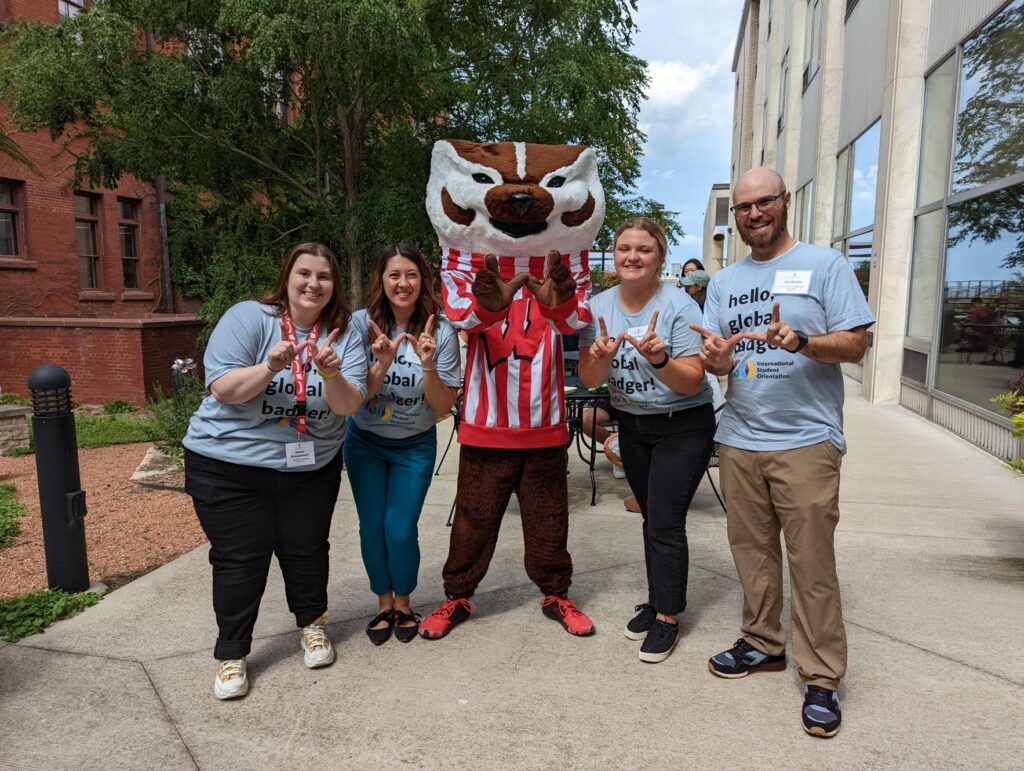 "My name is Allison Streckenbach, and I graduated from the Geography program in Fall of 2018.
I focused mainly on human geography, cultural geography, and geopolitics – which tied into my second major of International Studies. After graduation, I pursued a master's degree in Global Higher Education through UW-Madison's Educational Leadership and Policy Analysis department within the School of Education.
I am currently serving as the Transitions Coordinator at the International Student Services office here at UW-Madison. This is a new role focused solely on transition services for new international students (and for graduating international students), cross-cultural education and engagement on campus, and advocacy for the inclusion and empowerment of international students.
I am very happy to talk to any current or graduating students in this field of geography, or any international students in the major, about my experiences and current role at ISS. Please feel free to include my contact information.
Attached is a picture of myself and my team at this fall's International Student Welcome and Information Fair, which I run each semester (I am on the left, followed by the rest of the Global Engagement Team at ISS)."
---
Grant Haxton (B.A. Geography '19)
Grant Haxton, BA '19, is an Army infantry officer with the 82nd Airborne Division in North Carolina. He deployed in August 2021 as part of the Kabul airport airlift. He reports that soldiers are extensively trained and tested in land navigation using map and compass so they will not be reliant on GPS, which could be made inoperable by the enemy.
---
Laura J. Miller (B.S. Geography and Environmental Studies '19)
"My name is Laura J. Miller. I graduated in December 2019 with B.S. degrees in Geography and Environmental Studies and a certificate in Leadership. Currently, I am a Program Analyst at the D.C. Department of Energy & Environment, where I support the agency's green workforce programs and initiatives. My work primarily involves the District's Solar Works DC program but varies depending on what programs or teams may need additional support as we work towards training the new green workforce. My job is a bit flexible, so there is always room for professional development, networking, and working with other teams in the agency. I am also attending graduate school to earn a Master's in Urban Ecology & Sustainable Planning, which I am on track to complete by Fall 2023. If you ask anyone, they'll tell you I love the work I am doing and I can honestly say I would not be here without the Geography Department's undergraduate advisor, Joel Gruley and the Nelson Institute's undergraduate advisor, Becky Ryan."
---
Abdullah Ameen (M.S. Cartography and Geographic Information Systems '20)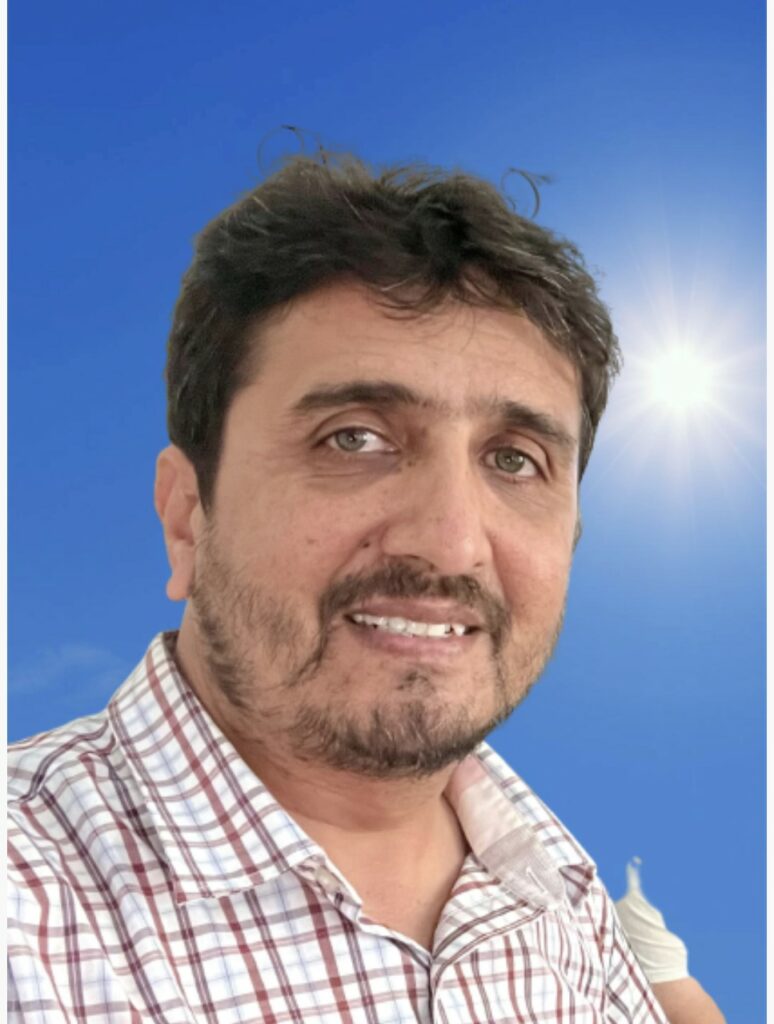 "My name is Abdullah Ameen and I graduated from the University of Wisconsin Madison in the spring of 2020 with a master's in Cartography and Geographic Information Systems (GIS).
I very much enjoyed my time going to the geography department.
Currently I work as Lead GIS Data Analyst with TDS Telecom and I am glad for the time I spent learning GIS and Cartography from my wonderful professors at the Science Hall.
Learning GIS and Cartography as a student is different than working in the field, but if you understand the concept, then you can develop ideas that will benefit your team and organization in a more meaningful way."
---