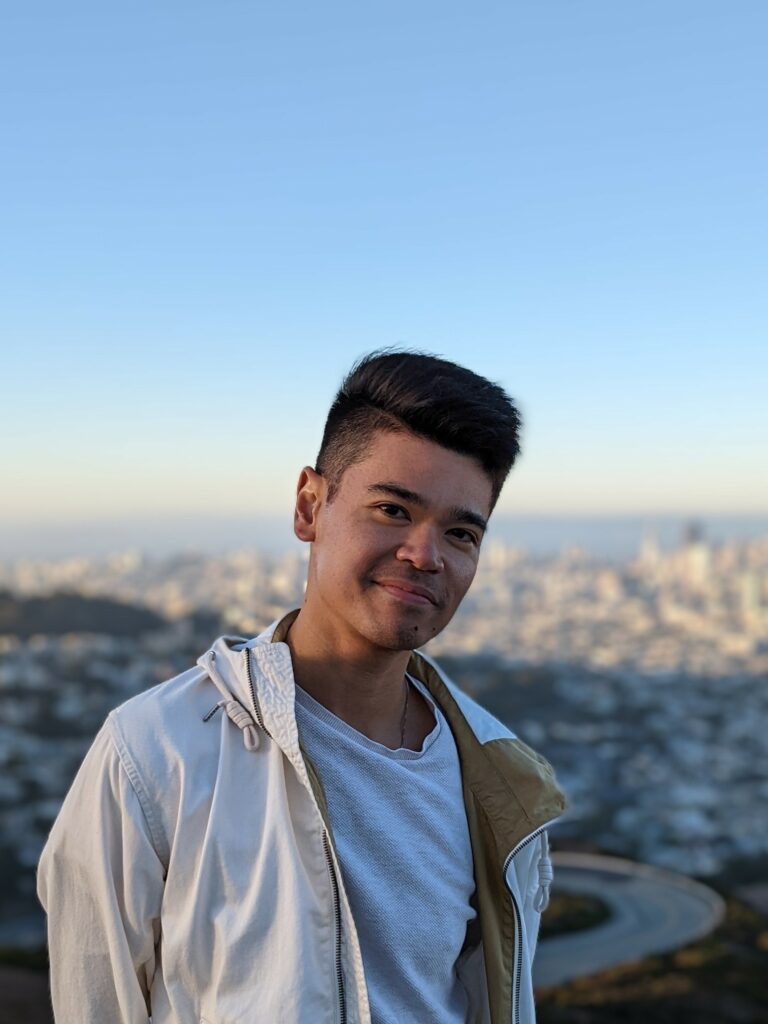 Name: Bill Limpisathian
Title: Assistant Professor of Cartography and Geovisualization
Start date: January 2023
Can you tell us more about your path to UW-Madison and your new role in the Geography Dept?
I am thrilled to be joining UW-Madison's Geography Department as an Assistant Professor of Cartography and Geovisualization. I am excited to teach and help expand our already robust cartographic curriculum. My path to this role started with an early fascination for all things maps. In fact, I was unique among my undergrad peers at Penn State for having been a Geography major from day one. I knew from my high school days the potential of the geographic discipline. Eventually, that lead me down the path of getting my BS in GIScience at Penn State and staying on for my MS, studying the cartographic perception of visual contrast. Eventually, I made my way west to the University of Oregon for my Ph.D. where I studied the neuroscience of map cognition. I also bring with me industry experience from my time as part of the Apple Maps Cartography team helping to create "the world's best map."
What excites you the most about your role in Geography?
What excites me the most about my role in the Geography Department is the opportunity to work with a dynamic group of faculty and students who are passionate about advancing our understanding of the world and its spatial dynamics. I am excited to collaborate with colleagues and mentor students in and beyond the Geography Department and contribute to our top-tier research and teaching efforts. I am humbled to be a part of such a historic department where many of the cartography theories I practice and explore were first developed. I'm excited to build on that legacy and start my Neuro-Carto research group within the UW Cart Lab – helping to chart the future of cartography.
Your research lies at the intersection of cartographic visualization and neuroscience. Can you tell us more about your work in this research specialization?
My research specialization lies at the intersection of cartographic visualization and neuroscience, specifically, exploring the cognitive and emotional effects of different cartographic visualizations on map readers. I use techniques such as fMRI, eye-tracking, and psychophysiological measures to investigate how different map designs and cartographic representations impact cognitive and emotional processing. In simpler terms, I spend my days thinking about how our brains see and understand representations of space (maps!) and how design might moderate this process. Ultimately, my research aims to improve our understanding of how people interact with maps and how cartographers can design more effective and meaningful geovisualizations.
What are some activities you are looking forward to doing in Madison?
I am looking forward to exploring Madison and its surrounding areas. I am excited to try new restaurants, visit local museums and parks, and explore the art scene. Coming from the West Coast, I also enjoy outdoor activities such as hiking and biking and look forward to exploring the beautiful natural landscapes that Wisconsin has to offer.
Hobbies/Interests?
In my free time, I enjoy cooking, reading, and traveling. I am also an avid music fan and enjoy attending concerts and discovering indie artists.