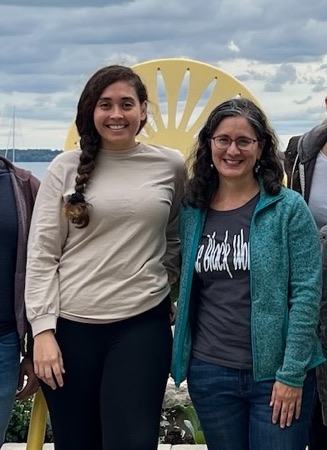 Two workplace climate surveys from the earth and space sciences and ecological sciences reveal widespread negative behaviors. In the first study ("Exclusionary behaviors reinforce historical biases and contribute to loss of talent in the earth sciences"), Prof. Erika Marin-Spiotta and graduate student Emily Diaz Vallejo from the Department of Geography at UW-Madison and co-authors show disproportionate impacts of harassment, incivility, and negative identity-based language by gender – beyond the binary-, race and ethnicity, disability status, sexual orientation, and career stage. This paper fills a very important gap as the first and largest comprehensive workplace climate survey (>2000 completed surveys) of the earth and space sciences using validated tools. There was little data available for identities that do not conform to stereotypes of "geoscientists" such as underrepresented racial and ethnic groups, non-binary, transgender, disabled individuals, or those who identify as lesbian, gay, bisexual, queer, pansexual, and asexual; these groups have not traditionally been the focus of efforts to assess diversity, equity, and inclusion.
The study, featured by the journal Nature Geoscience, reveals that negative experiences and hostility in the workplace could be pushing some historically excluded groups out of the geosciences, likely contributing to continued low diversity in the field. Even where the majority experience positive workplace environments, historically excluded groups disproportionately experience exclusionary behaviors. The study also found that historically excluded groups report greater levels of discomfort with the presence of alcohol, which plays an important role in the scientific culture of many disciplines, present at conferences and field site environments. By sampling across scientific associations, the survey captures the experiences of individuals across organizations, providing important data to inform interventions across the discipline. This research emphasizes the importance of addressing workplace behaviors affecting the retention of those already in the discipline, and highlights the need to assess behaviors that are not unlawful but can harm well-being, career advancement, and retention, such as bullying and intimidation, incivility, and discriminatory language.
The second study ("Historically excluded groups in ecology are undervalued and poorly treated") showed similar trends in the ecological sciences, which has achieved gender parity in some career stages but still struggles with other aspects of diversity. Both research studies were conducted by the ADVANCEGeo Partnership and funded by a National Science Foundation award in collaboration with multiple professional associations in the earth sciences and ecology. The collaborative team of authors includes geoscientists, geographers, ecologists, education researchers, and an organizational psychologist.
---
Congratulations to Emily J. Diaz Vallejo on receiving a Teaching Assistant Award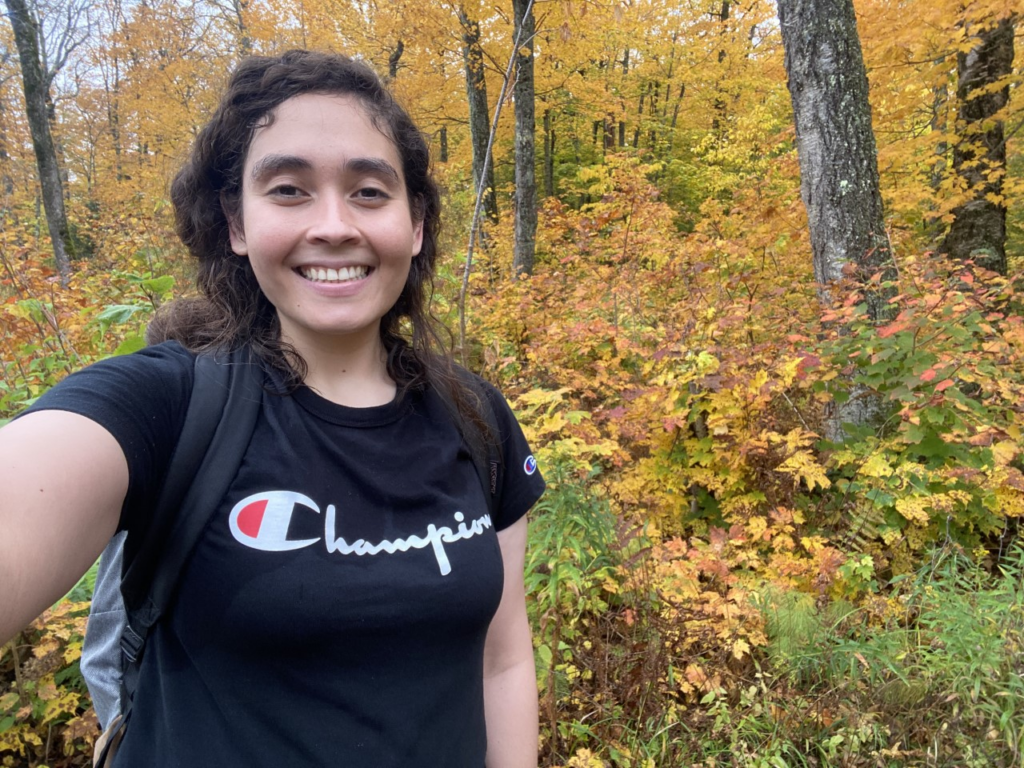 Title of award: Dorothy Powelson Award
Nominated by: Dr. Ken Keefover-Ring and Dr. Erika Marín-Spiotta
Awarded by: Graduate School – College of Letters & Science
"To me, teaching is a collaborative effort that blends the instructor's guidance with the diversity of students' ideas, questions, and interests. By fostering an environment of open dialogue and creating a safe space where students can engage, question, and discuss natural sciences, instructors can stimulate critical thinking, encourage intellectual curiosity, and promote respect for others' opinions. These skills empower students to pursue their life goals and contribute positively to their communities. As an educator, my goal is to provide students with the tools they need to approach the world with a critical and curious mindset. By emphasizing the importance of diverse perspectives and open dialogue, I hope to inspire my students to become lifelong learners who are driven to positively impact their fields and communities."