Several Geography graduate students have recently received awards from professional organizations for research papers and maps, as well as funding awards from agencies like the National Science Foundation. We offer our congratulations to all student award recipients, and recognize their impressive work. Here are some inspiring examples: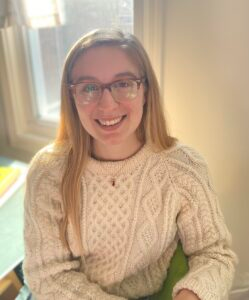 Katie Braun is the recent recipient of an NSF Graduate Research Fellowship Program (GRFP) fellowship award for a project focused on "improving methods for detecting thawing permafrost using remote sensing (with satellite and drone imagery and LIDAR elevation data), and then using those maps of thawing permafrost combined with field work to assess how much carbon is being released from thawing permafrost."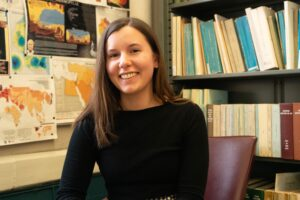 Celeste Gunderson (first year Master's student, co-advised by Profs. Lisa Naughton and Holly Gibbs), has received two grants for her research on "Patterns and drivers of oil palm expansion and deforestation in Ucayali, Peru" from the American Geographic Society and from the Conference of Latin American Geographers.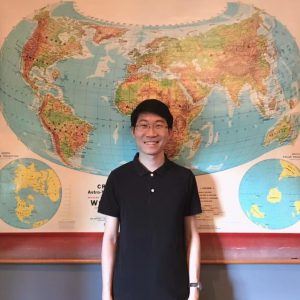 Chenxiao (Atlas) Guo won the Arthur Robinson Award (Best Print Map) at the 50th Annual CaGIS Map Design Competition for his map: "Visualizing Historical Hurricanes in the Continuous United States (1851-2021)".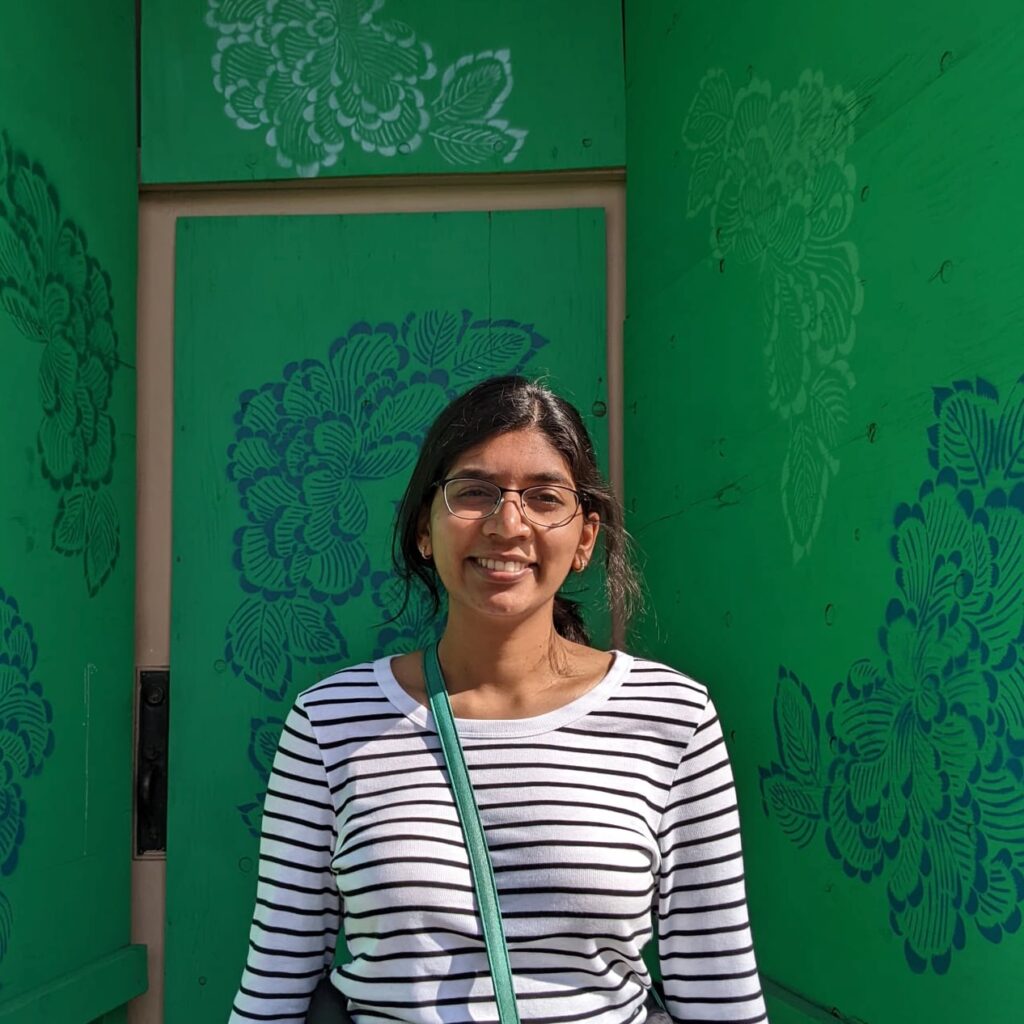 Amani Ponnaganti won two paper awards at the first American Association of Geographers (AAG) Conference she attended (in March 2023):
Student Paper Award from the Cultural and Political Ecology Specialty Group: "Toxic Formations: Race, Place, and the Politics of Pollution on the Banks of the Ganga"

Masters' Student Award from the Political Geography Specialty Group: "The racialization of citizenship in postcolonial India"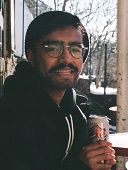 Vignesh Ramachandran won the Masters Paper Award from the Socialist & Critical Geography Specialty Group (SCGSG) of AAG:
SCGSG award: Delivery work and abolition geographies in the platform economy.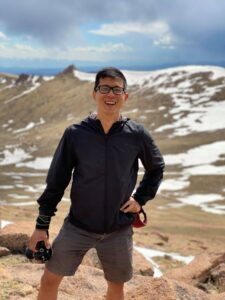 Samto Wongso won the Ashok K. Dutt award for Best Graduate Student Paper from the Regional Development and Planning Specialty Group of AAG:
"Spatiotemporal Analysis of Mixed-Use Planning and Patterns in Milwaukee, St. Louis & Tampa"
Meiliu Wu won two student competition paper awards from the CyberInfrastructure Specialty Group (CISG), and the Geographic Information Science and Systems (GISS) Specialty Group at AAG:
CISG award: "Vision-Language Multimodal Learning for Mixed Land Use Measurement and Mapping with Street View Images."
GISS award: "Revealing Racial-Ethnic Segregation with Individual Experienced Segregation Indices Based on Social Media Data: A Case Study in Los Angeles-Long Beach-Anaheim"