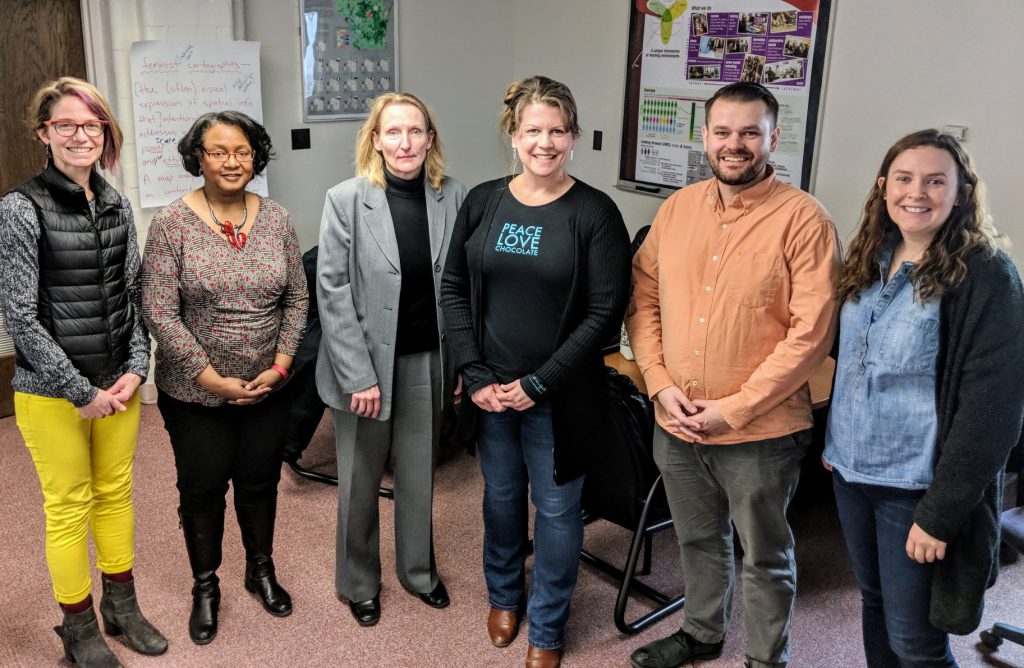 In its fourth iteration, the Design Challenge is an annual event organized by the UW­–Madison Cartography Lab and the Department of Geography. The Design Challenge is a one-day mapping workshop that challenges students (cartographers and geographers) to create a map or a series of maps during an eight-hour stretch. Teams of students work with community partners, topic experts, and data experts on real-world issues. In the past, our students have mapped the hazardous waste trade in North America, fossil data to better understand climate research, and community resources provided by a local community center making an argument for a new facility.
This year's Design Challenge explored the geographies of Madison through feminist mapping. We paired with United Way of Dane County, Madison-Area Urban Ministry, and the Journey Home Initiative to better understand recidivism or "return to prison rates" locally. The Journey Home Initiative addresses recidivism and community reentry by providing housing, employment, support, and treatment programming for individuals looking for a fresh start. Our community partners, specifically Angela Jones and Linda Ketcham, provided context, feedback, and data for students to work with throughout the day. In addition, students learned about feminist visualization principles from our expert, Catherine D'Ignazio of Emerson College, and put feminist theory into practice.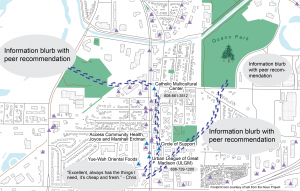 The goals of the Design Challenge are numerous and the results were incredible. The Design Challenge asked students to step outside their comfort zone into two topics that were unfamiliar for many participants: recidivism and feminist visualization.
The students created maps and other visualizations to highlight the success of the Journey Home Initiative as well as its limitations. Students were critically engaged throughout the process and addressed their own assumptions going into the day. The day concluded with public presentations of their work and process.
Special thanks to our partners, Just Bakery for delicious treats, and to the UW–Madison Holtz Center and Graduate School's Student Organization Professional Development Grant for co-sponsoring the event.
Stay tuned for more information and future directions of this project and community partnership!