By: Joel Gruley, Department of Geography Undergraduate Program Advisor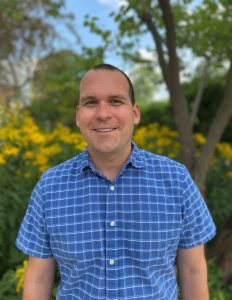 December is a time for giving and a time to be thankful. We are deeply grateful for the generous and varied gifts from UW-Madison Geography alumni. Alumni financial donations and contributions of time and expertise help us go the extra mile to provide our undergraduates a first-rate geographic education, special professional opportunities, and a meaningful undergraduate experience.
Being part of a community is vital to a positive undergraduate experience. We're a relatively large department comprised of a quickly growing faculty, multiple student programs, and several professional and administrative units, and there are few common meeting points for all these pieces. It can thus be easy for the department to become siloed, and departmental community to be stymied. As a result, the department has sought to find ways to bring the sprawling parts of the department together and to foster genuine community among its many members. This is especially important for our undergraduates, who are away from home for the first time and experiencing a vast campus, which can sometimes contribute to feelings of isolation, feelings the pandemic likely exacerbated. One of the joys of this fall and last year has been to see how eagerly all students, both graduate and undergraduate, have sought to rebuild community and reconnect. A central use for alumni gifts is to support these community events.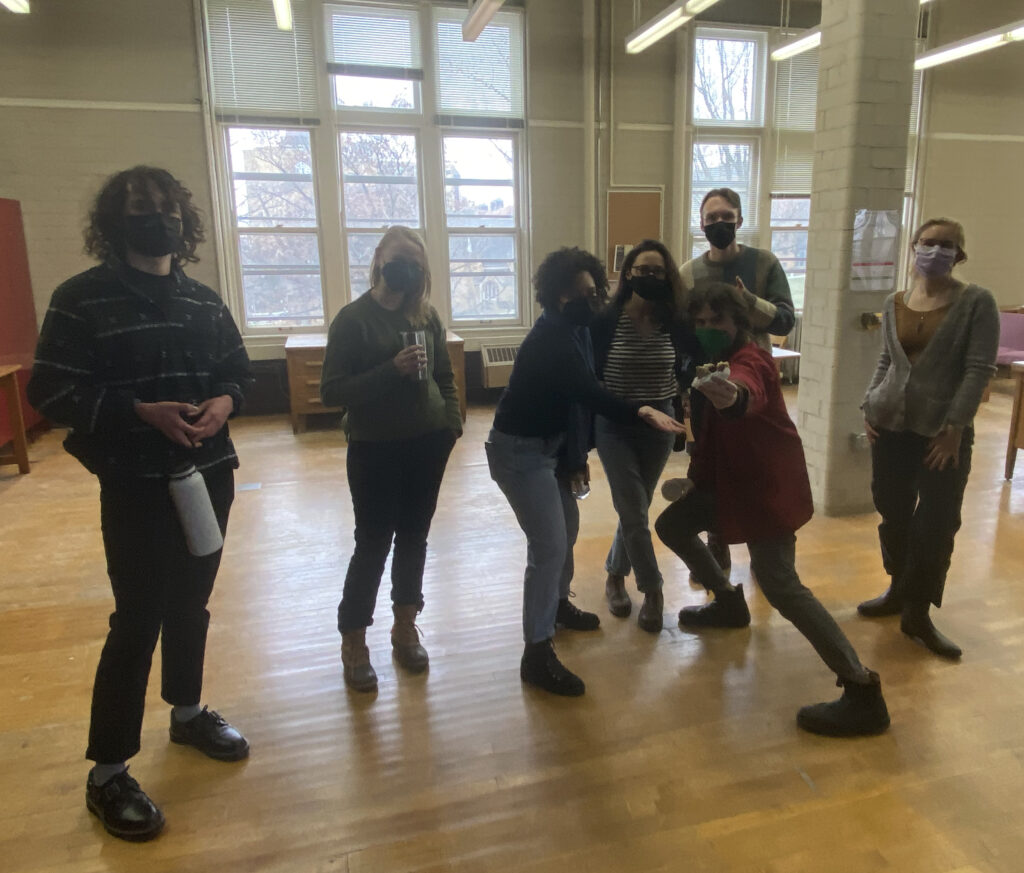 One important way the department has pursued community building is through a relatively new event called simply Donuts and Coffee. Once a month on a Friday afternoon, the undergraduate Geography Club provides fresh Greenbush Bakery donuts and hot coffee for the department in the old Geography Library space. Lured together by the irresistible donuts and coffee, students, faculty, and staff take a load off and enjoy each other's company. For undergraduates, Coffee and Donuts has fast become an important place for getting to know other majors better and for meeting faculty and staff in a friendly, low-stakes environment. We also hold Fall and Spring Picnics for all members of the department and a Winter holiday party.
The undergraduate Geography Club, which meets twice a month and regularly attracts around 30 students to each meeting, provides numerous community-enriching activities to students all year, including the carving of pumpkins each October, a long Club tradition. Club students carve large, individual letters into the pumpkins, spelling out G-E-O-G-R-A-P-H-Y, and prominently display the pumpkins in front of Science Hall for all of campus to admire. Pumpkin carving, among the many other activities the Geography Club organizes, presents a fun environment in which geography students can bond with one another.
Alumni gifts are also essential to professional development opportunities for our students. Each spring, the American Association of Geographers (AAG) holds its annual conference, at which the latest research and applications in Geography are shared through presentations and workshops, and each spring a group of undergraduates attends. This year's conference is in Denver, and like years past, some of our undergraduates are planning to go. They are eager to participate in person this year, since last year's conference was virtual due to the pandemic. Attending AAG is important to the professional development of undergraduates.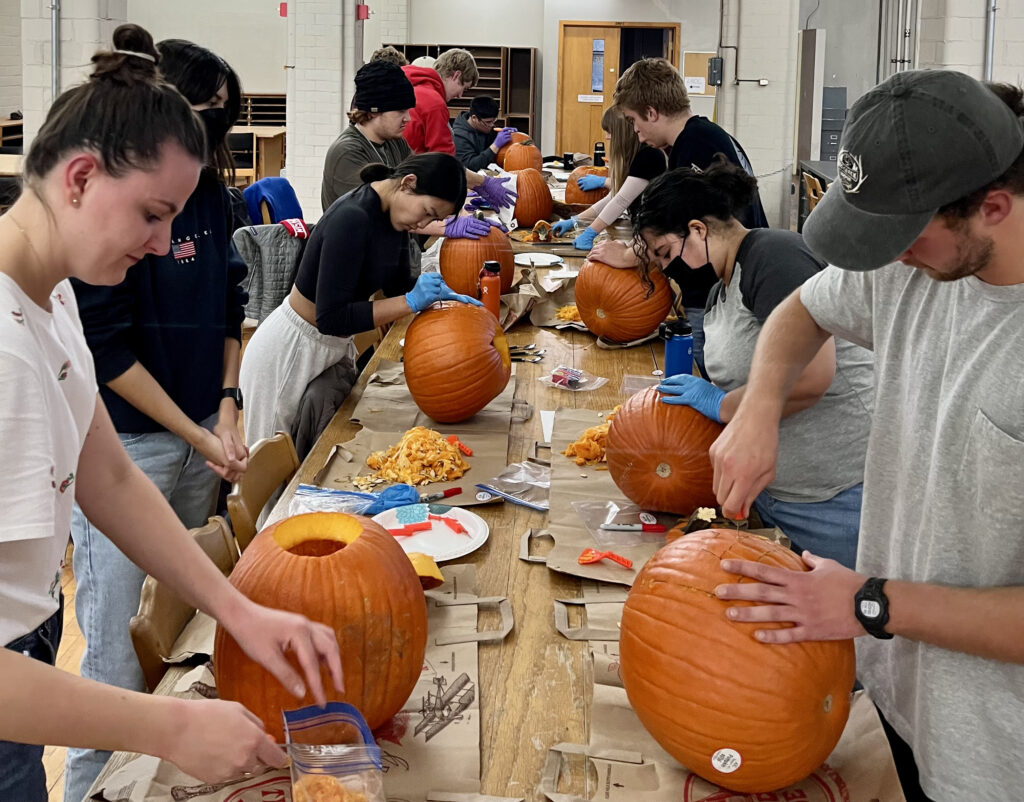 Among other things, it allows students to attend workshops on geography-related careers and graduate school, learn about cutting-edge research in the field, and network with potential employers and graduate school mentors. It also represents a cool opportunity to travel to and experience a new city with a group of friends. We use departmental gifts to support undergraduate student travel to AAG and similar professional conferences.
Moreover, several alumni have given generously of their time recently, meeting with students to help them understand how the geographer's unique toolkit can translate to interesting and fulfilling careers. The department helped students imagine what is possible after graduation by regularly providing professional development opportunities, including alumni career panels. Each semester, in collaboration with SuccessWorks (the campus career service), we hold panels focused on one broad field that is relevant to Geography. In October, for instance, alumni Samuel Allen (U.S. Army), Matthew Callahan (CBRE: Global Commercial Real Estate Services), Faith Fitzpatrick (U.S. Geological Survey), and Claire Poelking (MacArthur Foundation) joined us to talk with students about careers in international affairs. For this spring, we're planning a panel on careers related to economic development.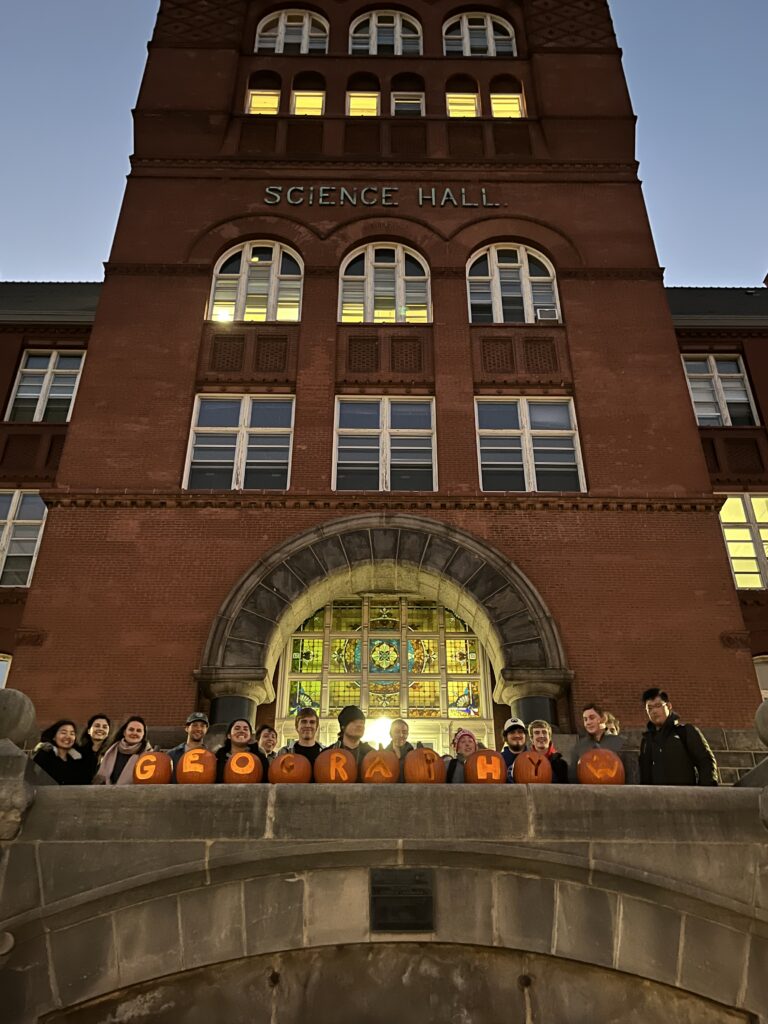 "Career Conversations with Geographers" (CCG) is an additional professional development opportunity for students to connect with alumni. Offered once a month, CCG helps students learn about geography-related careers through informal and fun conversation with alumni. Alumni field questions about their current jobs and career trajectory, and offer advice on how to make oneself competitive in their respective fields. CCG also helps students develop professional connections with alumni and engage in departmental community. This semester, we've been fortunate to host a handful of outstanding alumni for CCG. Kevin Englebert (East Central Wisconsin Regional Planning Commission) and Christopher Morgan (Wisconsin Department of Natural Resources) joined us in September to discuss careers in urban and environmental planning. Caroline Rose (Wisconsin Geological and Natural History Survey) spoke with students about her work making maps for research geologists and hydrogeologists. And Claire Poelking (MacArthur Foundation) will again join us soon to shed light on the world of environmental conservation and philanthropy.
In short, our alumni are absolutely central to our efforts to teach our students, build close communities of learning and scholarship, open up new horizons and networks, and learn about fulfilling career pathways in geography. Your gifts make so many new opportunities possible for our students, and we are so grateful. If you'd like to find out more about how your gift could best advance our mission of world-class geographical teaching and research, please reach out to Dr. Jack Williams, professor and chair of Geography (jwwilliams1@wisc.edu). And, if you're interested in participating on a virtual career panel or joining us (in-person or virtually) for CCG, please contact Joel Gruley (jgruley@wisc.edu).
Thank you to our wonderful alumni community for enriching the undergraduate experience in so many ways. Your contributions are invaluable to the educational, professional, and personal growth of our current students.
Sincerely,
Joel Gruley