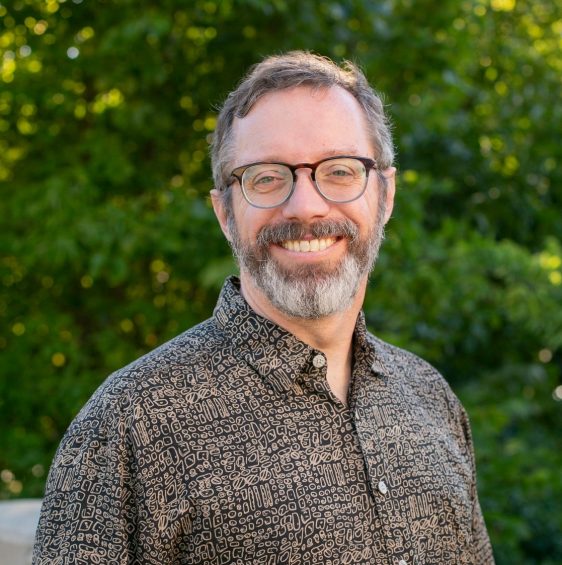 Fall in Madison… leaves flushing to red and gold, students rushing to find their classrooms, and, over here in Science Hall, teams of carpenters, electricians, painters, abatement specialists, and air-handling specialists, all feverishly working to renovate two rooms of the former Geography Library. Alumni may remember that the Library had one enormous reading room, staffed by friendly librarian and Brewers fan Tom Tews. Then, off to the left, the cozy stacks, with secret nooks and desks for quiet study. With the Geography Library's closure over five years ago, the books now reside in off-site storage in Verona, deliverable to scholars with the click of a mouse, but the rooms have been empty and echoing, except for the occasional late-pandemic yoga class.
Now, with support from the College of Letters and Science, rooms 250 and 260, at the heart of Science Hall, are being transformed. Room 250, right at the top of the main stairwell, will become the new home for the Cartography Lab, which will move from its cozy settings in the third floor mezzanine to a brightly-lit and beautiful creative maker space for the next generation cartographers. Meanwhile, room 260, sitting between room 250 and the main reading room, will become a new multi-purpose meeting-room space. As I write this, renovations are wrapping up, new furniture and computers are being ordered, and the move-in is launching. We expect the new space fully operational by October!
We are welcoming several new faces to Geography and Science Hall. Dr. Alicia Cowart, the new Creative Director for the Cart Lab, joins us via the University of Colorado-Denver, where she was the Director of their Geospatial Analysis and Mapping Lab, with fifteen years of academic and cartographic experience. Tino Kaltsas and Daven Howard, two-thirds of our new IT Team (the third position will be filled this fall), also both started this summer. Tino in particular has been operating in hero mode since his May start. A native Badger, Tino has worked for the last twelve years at the University of Iowa, most recently as their Associate Director of Learning Spaces Technology, and is excited to be back in Wisconsin and working closely again with a user community. He's hit the ground running here at Wisconsin, hiring Daven, learning our IT systems, providing user support for our diverse community, and, as Building Manager working with physical plant to remediate the occasional basement-room flooding.
We also have a cohort of 12 new graduate students joining us this fall: Alec Armon (Human Geography, advisor: Stephen Young), Angela Brekalo (People-Environment Geography, advisor: Morgan Robertson), Yanbing Chen (Cartography/GIS, advisor: Jonathan Nelson), Christina Denis (P-E, advisor: Holly Gibbs), Ashmita Dhakal (Cart/GIS, advisor: A-Xing Zhu), Eric Giese (Earth Systems Geography, advisor: Jack Williams), Raymond Lacko (P-E, advisor: Ian Baird), Daniel Maraldo (Earth Systems, advisor: Christian Andresen), Brynn Patrello (Cart/GIS, advisor: Bill Limpisathian), Gabriel Shapiro (P-E, advisor: Asli Gocmen), Songxi Yang (Cart/GIS, advisor: Qunying Huang), and Qianheng Zhang (Cart/GIS, advisor: Song Gao). These graduate students, and their corresponding diversity of research interests, are a visible manifestation of the Department's strong and on-going commitment to excellence in community-engaged and societally-essential scholarship across all major thematic areas of Geography.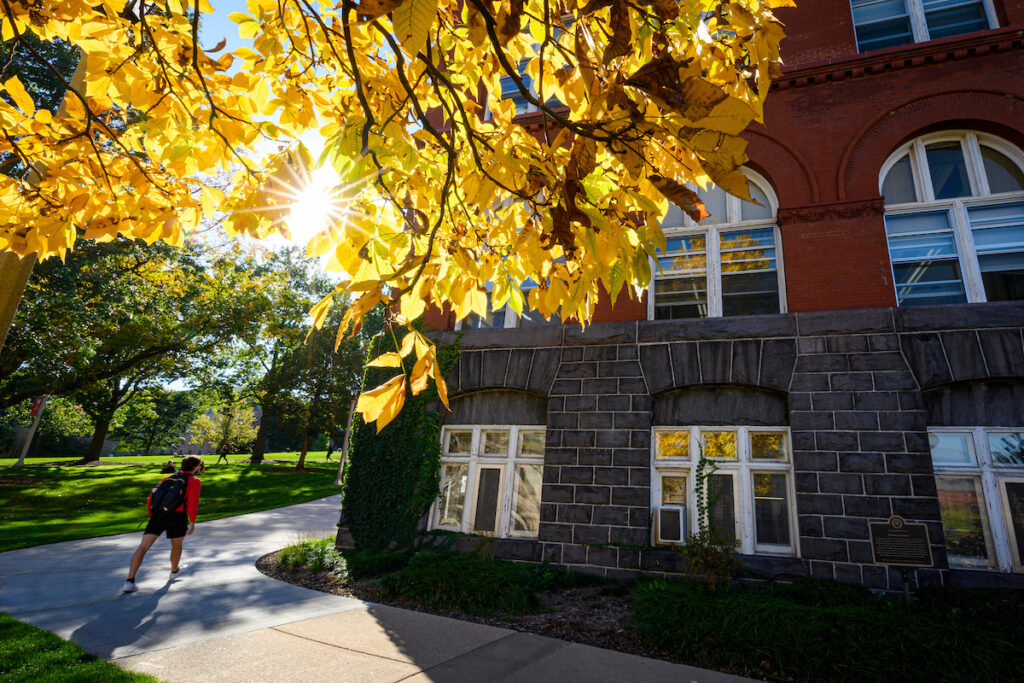 Last but not least: as the days shorten (for those of us in the NH), are you looking for a way to catch up on the latest directions in Geographic thought, as part of the broader research community at UW-Madison? Check out the Badger Talks LIVE series available on Facebook (https://www.facebook.com/BadgerTalks) and the recordings on YouTube (https://www.youtube.com/@BadgerTalks/streams), where Geography talks by Professors Christian Andresen, Song Gao, and Sarah Moore were the June highlight, on topics ranging across the thawing of permafrost in the Arctic, human mobility analyses using geospatial big data, and international trading in toxic wastes.
OK, back now to preparing for classes and strategizing for new faculty hiring initiatives. It's a busy time, but an exciting one. Warm fall wishes to all Badger Geographers, wherever you may be. On, Wisconsin!