Maps, Aerial Photographs, & Geospatial Data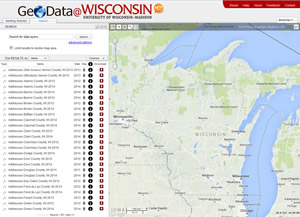 Access Wisconsin GIS data
Publicly available state and local data layers for all 72 Wisconsin counties can be directly downloaded from GeoData@Wisconsin an online geoportal for quick access to Wisconsin GIS data.
Not finding what you need? View the geospatial archive inventory and use the request form to request additional data online.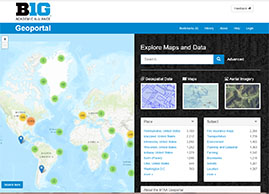 Access GIS data from Big Ten Institutions
The Big Ten Academic Alliance Geoportal provides download access to GIS data housed at participating institutions (including Wisconsin), as well as state clearinghouses and other regional and local sources.
Large collections of digitized maps are also available for viewing and download. The geoportal is a collaborative effort of several Big Ten academic libraries.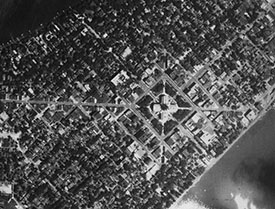 Access Print and Digital Aerial Photos
The library is home to the largest collection of print historic aerial photographs of Wisconsin. With over 260,000 images in the collection, Wisconsin's landscapes are visible dating back to 1937.
Visit Aerial Photography for information on how to access this collection, or request digital scans of historic photographs.