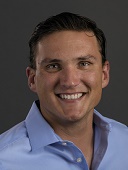 EDUCATION
2015-2018 Postdoctoral Research Associate, Los Alamos National Laboratory
2014 Ph. D. Environmental Science and Engineering, University of Texas at El Paso
2008 B. S. Environmental Science, University of Texas at El Paso
INTERESTS
Arctic Ecosystems, Remote Sensing, Surface Hydrology, Wetlands, Environmental Change, Carbon Cycling, Geospatial Analytics, LiDAR, Photogrammetry, Unmanned Aerial Systems (Drones)
RESEARCH AREAS
I am interested in the understanding of Arctic hydrology, ecology and associated land-atmosphere carbon dynamics under the effects of climate change. This includes the evolution of surface hydrology under climate change, interactions with biogeochemical processes and how these relationships influence higher-level environmental patterns and processes. My research is highly inter-disciplinary and combines rigorous, process-based approaches from different fields including hydrology, biogeochemistry, ecology and geomorphology. I use a combination of in-situ sampling methods, multi-scale remote sensing and modeling to pinpoint and evaluate the mechanistic links between climate, hydrology and carbon exchange in the Arctic.
Coupled to my aforementioned work, I have been testing and applying novel remote sensing capabilities such as drone LIDAR to a gamut of environmental applications including geomorphology, plant ecology, archeology, etc. Particularly, I am interested in characterizing landscapes in 3D to better understand how the structural arrangement (e.g. topography, vegetation, etc) effects system-level processes and biochemical cycling.
COURSES TAUGHT
GEOG 322 – Polar Regions and Their Importance in the Global System
GEOG 120 – Intro to the Earth System
GEOG 475 – Geospatial Technologies- Drones, Sensors and Applications
AFFILIATIONS
UW-Madison Center for Climatic Research
UW-Madison Water
RECENT PUBLICATIONS
Joanmarie Del Vecchio, Emma Lathrop, Julian B. Dann, Christian G. Andresen, Adam D. Collins, Michael M. Fratkin, Simon Zwieback, Rachel C. Glade, and Joel C. Rowland. (2022). Patterns and rates of soil movement and shallow failures across several small watersheds on the Seward Peninsula, Alaska. Earth Surface Dynamics Discussions, 1-28.
Arendt CA, Heikoop JM, Newman BD, Wilson CJ, Wainwright H, Kumar J, Andresen CG, Wales NA, Dafflon B, Cherry J, Wullschleger SD. Increased Arctic NO3− Availability as a Hydrogeomorphic Consequence of Permafrost Degradation and Landscape Drying. Nitrogen. 2022; 3(2):314-332. https://doi.org/10.3390/nitrogen3020021
Murphy, B. May JA, Butterworth B., Andresen CG, Desai AR (2022). Unraveling forest complexity: Resource use efficiency, disturbance, and structure-function relationship. e2021JG006748 JGR Biogeosciences.
Andresen CG, Lougheed VL (2021). Arctic aquatic graminoid tundra responses to nutrient availability. Biogeosciences 18, 2649–2662, https://doi.org/10.5194/bg-18-2649-2021, 2021.
Brian J Butterworth, Ankur R Desai, Stefan Metzger, Philip A Townsend, Mark D Schwartz, Grant W Petty, Matthias Mauder, Hannes Vogelmann, Christian G Andresen, et al. (2021) Connecting Land-Atmosphere interactions to surface Heterogeneity in CHEESEHEAD19. Bulletin of the American Meteorological Society, 1-71.
Lougheed VL, Tweedie CE, Andresen CG, Armendariz AM, Escarzaga SM, Tarin G. (2020) Patterns and Drivers of Carbon Dioxide Concentrations in Aquatic Ecosystems of the Arctic Coastal Tundra. Global Biogeochemical Cycles, 34 (3), e2020GB006552. https://doi.org/10.1029/2020GB006552.
Collins A. D., Andresen C. G., Charsley-Groffman L. M., Cochran T., Dann J., Lathrop E., Riemersma G. J., Swanson E. M., Tapadinhas A., Wilson C. J. (2020). UAS LiDAR Mapping of an Arctic Tundra Watershed: Challenges and Opportunities. International Society for Photogrammetry and Remote Sensing (ASPRS) XLIV-M-2-2020, 1–8.
Lara M. J., Lin D. H., Andresen C. G., Lougheed, V. L., Tweedie, C. E. (2019). Nutrient release from permafrost thaw enhances CH4 emissions from Arctic tundra wetlands. Journal of Geophysical Research Biogeosciences. 124, 1560–1573. https://doi.org/ 10.1029/2018JG004641.
Andresen C. G., Lawrence, D. M., Wilson, C. J., McGuire, A.D., Jafarov, E., Schaefer, K., Chen, G., Hayes, D., Zhang, W,. Chen, X., Gouttevin, I., Burke, E., Chadburn, S., Ji, D., Koven, C. (2019). Wetter or drier? Large uncertainty in permafrost hydrology projections of the permafrost region. The Cryosphere.
Lara M. J., Andresen C. G., Lin D. H., Lougheed, V. L., Tweedie, C. E. (2019). Nutrient release from permafrost thaw enhances CH4 emissions from Arctic tundra wetlands. Journal of Geophysical Research Biogeosciences.
Andresen C. G., Tweedie C. E., Lougheed V. L. (2018). Climate and nutrients effects on Arctic aquatic plant phenology using phenocams. Remote Sensing of Environment. Doi: 10.1016/j.rse.2017.11.013
Andresen C. G. Lara M. J., Tweedie, C. E., Lougheed, V. L. (2017). Rising Plant-mediated Methane Emissions from Arctic Wetlands. Global Change Biology. doi: 10.1111/gcb.13469.
Featured in: EOS magazine (https://eos.org/articles/aquatic-plants-may-accelerate-arctic-methane-emissions)
Muster, S., Roth, K., Langer, M., Lange, S., Cresto, F., Bartsch, A., Morgenstern, A., Grosse, G., Jones, B., Sannel, A. B. K., Sjöberg, Y., Günther, F., Andresen, C. G., Veremeeva, A., Lindgren, P. R., Bouchard, F., Lara, M. J., Fortier, D., Charbonneau, S., Virtanen, T. A., Hugelius, G., Palmtag, J., Siewert, M. B., Riley, W. J., Koven, C. D., and Boike, J. (2017). PeRL : A Circum-Arctic Permafrost Region Pond and Lake Database. Earth Syst. Sci. Data Discuss., doi:10.5194/essd-2016-56.
Lara, M. J., Johnson D. R., Villarreal, S., Andresen C. G., Tweedie C.E. (2017). Peak season carbon exchange shifts from a sink to a source following 50+ years of herbivore exclusion in an Arctic tundra ecosystem. Journal of Ecology 2017, 105, 122–131 doi: 10.1111/1365-2745.12654.
Andresen C. G. and Lougheed, V. L. (2015). Disappearing Arctic tundra ponds: Long-term (1948-2013) fine-scale analysis of surface hydrology in drained thaw lake basins over a 65 year period (1948-2013). Journal of Geophysical Research Biogeosciences, doi: 10.1002/2014JG002778.
Featured in: Science Magazine News (http://www.sciencemag.org/news/2015/03/alaska-s-ponds-are-disappearing)
AGU News (http://news.agu.org/press-release/ponds-are-disappearing-in-the-arctic-new-study-finds/)
UTEP News (http://news.utep.edu/researcher-studies-how-climate-change-is-affecting-arctic-ponds/)
Lougheed V. L., Hernandez, C., Andresen C. G., Miller, N. A., Alexander, V., Prentki, R. (2015) Contrasting responses of phytoplankton and benthic algae to recent nutrient enrichment in Arctic tundra ponds. Freshwater Biology. 60:10, 2169-2186.
Andresen C. G. Vargas S. A., Lougheed, V. L., Tweedie, C. E. (2014) Kite-based Aerial Photography: A low cost, effective tool for wetland research. Wetland Science and Practice 32:15-19
Lin D. H., Johnson, D. R., Andresen C. G., Tweedie C.E. (2012) High-spatial resolution decade-time scale land cover change at multiple locations in the Beringian Arctic (1948 – 2000s). Environmental Research Letters 7 025502.