William (Bill) M. Denevan
Position title: Carl O. Sauer Professor Emeritus Faculty Member 1963 - 1993
Email: williamdenevan@gmail.com
Phone: (707) 785-2597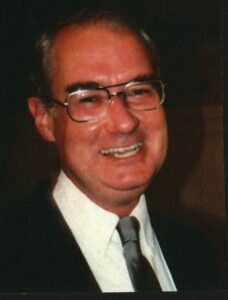 EDUCATION
Ph.D. Geography, University of California, Berkeley, 1963
M.A., Geography, University of California, Berkeley, 1958
B.A., Geography, University of California, Berkeley, 1953
RESEARCH AREAS
Historical ecology, prehistoric demography, native cultivation, human impacts on the environment: Latin America (especially Amazonia)
RECENT PUBLICATIONS
To Pass on a Good Earth: The Life and Work of Carl O. Sauer (co-editor), University of Virginia Press, 2014.
"The Domestication of Amazonia Before European Conquest" (co-author), Proceedings of the Royal Society B, 2015.
"After 1492: Nature Rebounds," Geographical Review, 2016.
Forest, Field, and Fallow: Selections by William M. Denevan, edited by Antoinette WinklerPrins and Kent Mathewson, Springer Nature, 2021.
"Evidence Confirms an Anthropic Origin of Amazonian Dark Earths," (co-author – one of many), Nature Communications, 2022.
AWARDS AND HONORS
Fellow, Guggenheim Foundation (1977); Honors, Association of American Geographers (1987); Honorary Degree, Universidad del Beni, Bolivia (1993); Fellow, American Academy of Arts and Sciences (2001); Arch C. Gerlach Prize, Pan American Institute for Geography and History (2001-2005); David Livingstone Centenary Medal, American Geographical Society (2021)