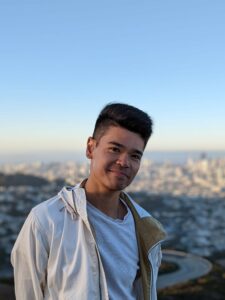 I look forward to joining the department as Assistant Professor of Cartography + Geovisualization starting in January 2023.
My research sits at the crossroads of cartographic visualization and neuroscience – examining the cognition of cartographic representations using fMRI. In simpler terms, I spend my days thinking about how our brains see and understand representations of space (maps!) and how map design moderates this process. I am a big proponent of transdisciplinary research methods that expands the way we think about and study maps and cartographic design. My teaching portfolio will broadly focus on cartography and geospatial cognition.
I bring with me industry experience from my time as a member of the Apple Maps Cartography team. Additionally, I have broad professional map production experience from my time as a UO InfoGraphics Lab cartographer, having worked most recently on the Atlas of Yellowstone, 2nd ed. and the Atlas of Wildlife Migration.
I look forward to synthesizing my deep expertise and broad experiences to establish a Neuro-Carto research group within the UW Cart Lab. I am actively recruiting grad students interested in cognitive cartography, human-centric map design, and geospatial cognition for fall 2023. I encourage prospective graduate students with interests in these topics to reach out to me at bill.limpisathian@gmail.com.
Learn more about me: UO profile
See my publications: ResearchGate