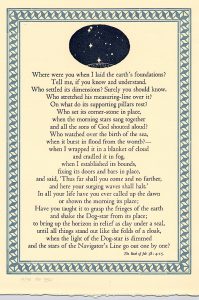 No. 1 (1992)
The Navigator's line (commentary)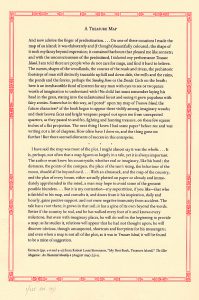 No. 2 (1993)
A Treasure Map (commentary)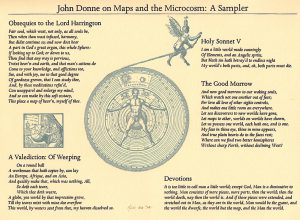 No. 3 (1994)
John Donne on Maps and the Microcosm: A Sampler (commentary)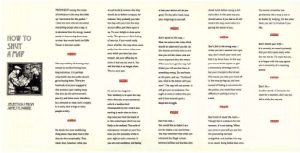 No. 4 (1995)
How To Shut A Map, page 2 (commentary)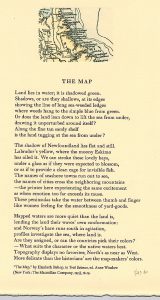 No. 5 (1996)
The Map by Elizabeth Bishop (commentary)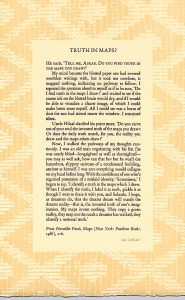 No. 6 (1997)
Truth in Maps (commentary)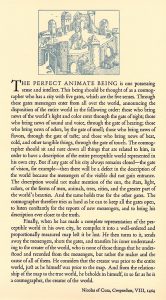 No. 7 (1998)
The Map as a Metaphor for Access to Knowledge by Nicholas of Cusa (commentary)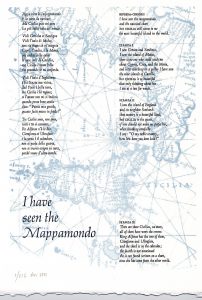 No. 8 (1999)
I have seen the Mappamondo (commentary)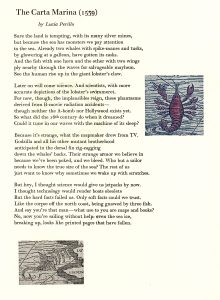 No. 9 (2000)
Carta Marina by Lucia Perillo (commentary)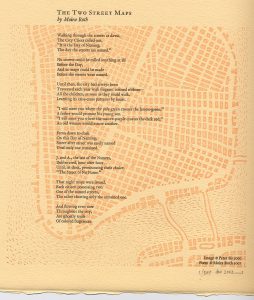 No. 10 (2001)
The Two Street Maps by Moira Roth (commentary)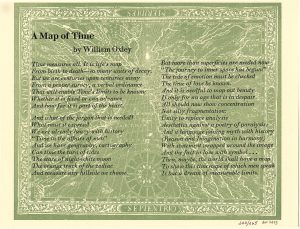 No. 11 (2002)
A Map of Time by William Oxley (commentary)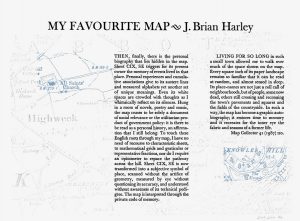 No. 12 (2003)
The Map as a Repository of Memory: My Favorite Map by J. Brian Harley (commentary)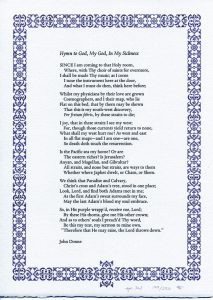 No. 13 (2004)
Hymn to God, My God, In My Sickness by John Donne (commentary)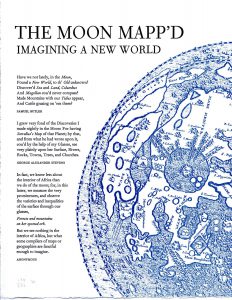 No. 14 (2005)
The Moon Mapp'd: Imagining a New World (commentary)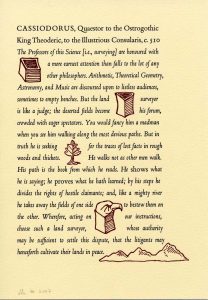 No. 15 (2006)
The Surveyor as "Madman" (commentary)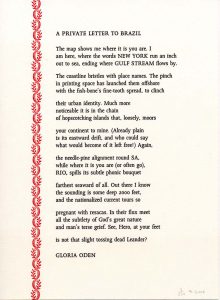 No. 16 (2007)
A Private Letter to Brazil by Gloria Oden (commentary by Adele J. Haft)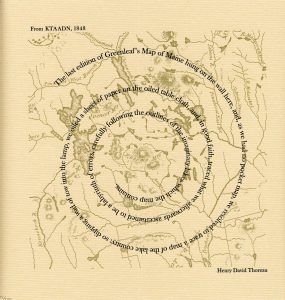 No. 17 (2008)
Henry David Thoreau in Northern Main, 1846 (commentary by Kent C. Ryden)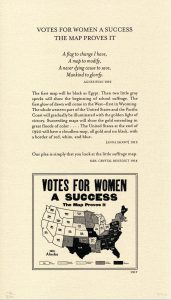 No. 18 (2009)
Votes for Women A Success, The Map Proves It (commentary by Christina E. Dando)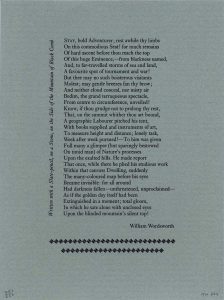 No. 19 (2010)
Written with a Slate-pencil, on a Stone, on the Side of the Mountain of Black Comb by William Wordsworth (commentary by Julia S. Carlson)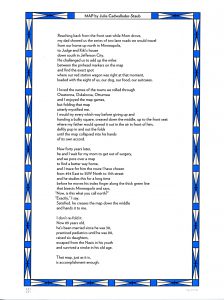 No. 20 (2011)
Map by Julie Cadwallader-Staub (commentary by Marie Akerman)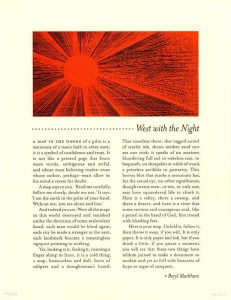 No. 21 (2012)
Selection from West with the Night by Beryl Markham (commentary by Paul Hansen)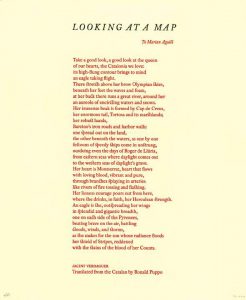 No. 22 (2013)
Looking at a Map by Jacint Verdaguer, translated from Catalan by Ronald Puppo (commentary by Carme Montaner)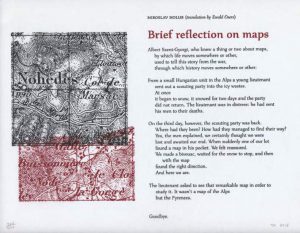 No. 23 (2015)
Brief Reflection on Maps by Miroslav Holub (commentary by Ellen Poteet)


---
Published by the History of Cartography Project, Department of Geography, UW—Madison, from 1992–2015.
Broadsheets 1–3 and 5–11 were printed by David Woodward and friends at the Juniper Press, Madison, Wisconsin.
Broadsheets 4, 12–16, and 19–21 were printed by Tracy Honn at the Silver Buckle Press, in Madison, Wisconsin, where Sarah Noreen printed Broadsheets 17 and 18 under Honn's direction, and where Julie Copenhagen assisted Honn in printing Broadsheets 22 and 23.
---

Collection housed at the Hamilton Wood Type and Printing Museum
For over a decade, the History of Cartography Project's limited edition, hand-printed literary broadsheets were produced by artist Tracy Honn, director of the Silver Buckle Press at the UW—Madison. The series was started by Project director David Woodward (1942-2004), who printed the early broadsheets with staff and friends from his home at the Juniper Press in Madison.
In 2016, Silver Buckle Press and its collections—which include a complete set of the 23 literary broadsides published between 1992 and 2015—moved to the Hamilton Wood Type and Printing Museum. This internationally-renowned museum, located in Two Rivers, WI, preserves collections and offers workshops on letterpress printing and history.
The move means the History of Cartography Project is not currently producing any new letterpress projects. However, the change has ushered in many new opportunities for outreach and education. The Hamilton Museum's initial plans include establishing a Silver Buckle Press residency for qualified printers, giving pre-scheduled tours, and making the collection available for instruction in hand composition, fine printing, and book arts. We eventually hope it will be possible to resume the design and printing of "Literary Selections on Cartography."