Due to the COVID-19 pandemic, The American Association of Geographers (AAG) 2020 Annual Conference was held online virtually. GeoDS Lab members participated the meeting and fortunately won several awards as follows.
Congratulations to Yuhao Kang who won the 1st place in the 2020 AAG GIS Specialty Group Annual Best Student Paper Competition and the 2020 AAG Cartography Specialty Group Master's Thesis Research Grant.
http://aag-giss.org/2020-aag-geographic-information-science-and-systems-specialty-group-annual-student-paper-competition-winners/
https://aagcartography.wordpress.com/awards-competitions/masters-thesis-research-grant/
In addition, GeoDS Lab's recent COVID-19 mapping work was awarded the winner of static mapping group for the "AAG Health and Medical Geography Health Data Visualization Contest".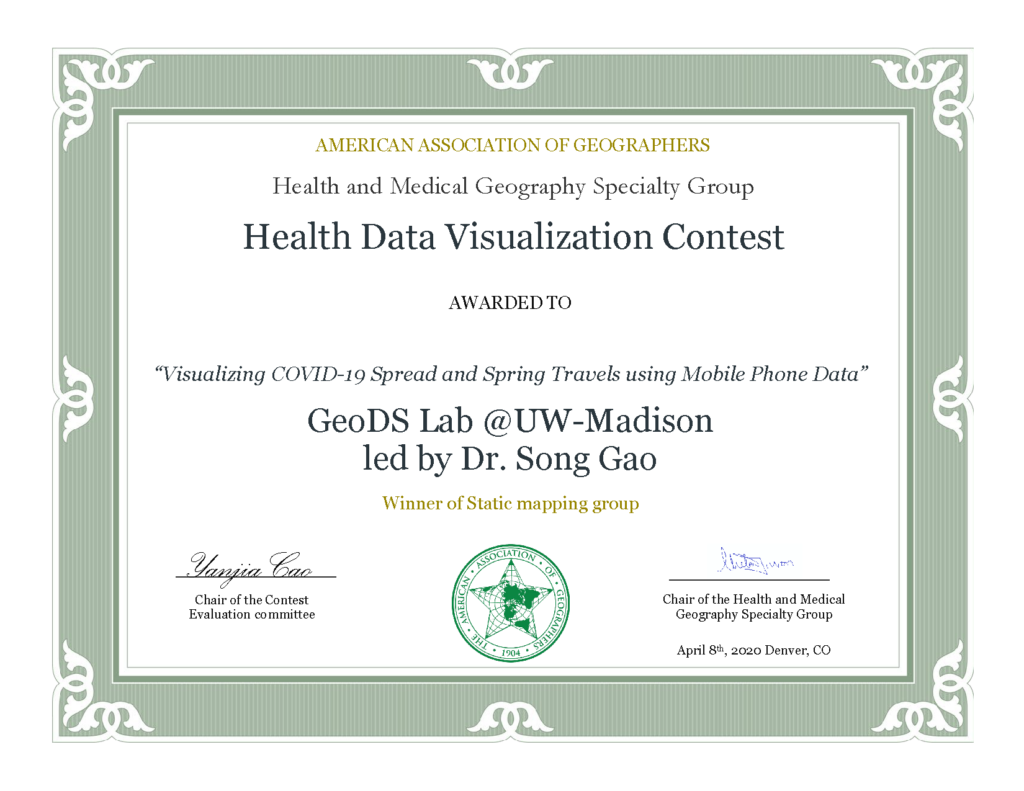 Also, GeoDS Lab's recent COVID-19 work was featured by the AAG Newsletter:
http://news.aag.org/2020/03/geographers-act-on-covid19/